New restaurants keep opening in Hawaii, and here is a comprehensive list of 12 new establishments, including a one that specializes in truffles, a café incorporating organic and healthy ingredients into its menu, and Oahu's first indoor sports and entertainment facility!
New Restaurants and Cafes in Hawaii in June 2022
1) ALOH Health Bar & Cafe
ALOH Health Bar & Cafe is a newly opened healthy cafe at the corner of Kuhio and Seaside Avenues in Waikiki.  The cafe, once the location of a Taiwanese hot pot specialty restaurant called Sweet Home Café, now offers fresh smoothies, acai bowls, and toasts, making it a perfect place for breakfast.  The menu is replete with items prepared mainly using organic ingredients, for even more guilt-free dining.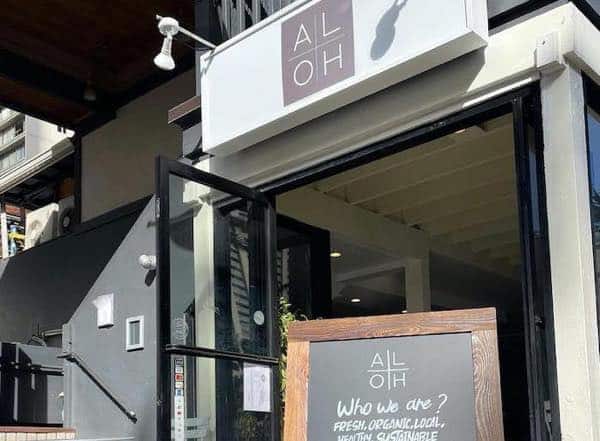 ALOH Health Bar & Cafe
407 Seaside Avenue, Honolulu, HI
(808) 548-8116
7am – 3pm
https://alohcafe.square.site/
2) Fig & Ginger
Fig & Ginger is another recent discovery located on the first floor of the McCully Shopping Center.  The charming café offers a contemporary take on Hawaiian brunch, incorporating local ingredients wherever possible.  The menu includes a wide variety of morning plates as waffles, acai bowls, omelets, and house toasties, which are a variety of toppings on toasts, but highlights include cinnamon poached fig waffles with banana brulee and Nutella, mashed avocado toasties with poached egg and Hollandaise, and a F&G French toast with berries and Chantilly cream.  There are a few salads and sandwiches for more lunch-appropriate fare.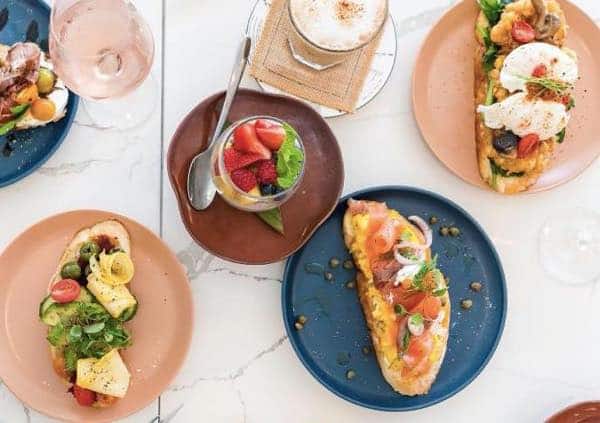 Fig & Ginger
1960 Kapiolani Blvd, Honolulu, HI
(808) 351-3424
7am – 3pm
https://www.fghonolulu.com/new-page
3) Mana Sandwich
Mana Sandwich is now open at The Lanai, the food court located on the second floor of Ala Moana Center.  The casual take away counter is a sister store of Brug Bakery, immediately next door.  Here, both pre-packaged sweet and savory sandwiches are available for purchase.  In addition to the tried and true sandwiches such as egg salad and ham & cheese, discover unique bites such as mentaiko potato salad sandwiches.  There are a selection of fruit sandwiches made with fresh fruits which beg for a photo because of their Instagrammable nature.  There are about 25 to 30 types of sandwiches available on a daily basis with prices starting at $5.50.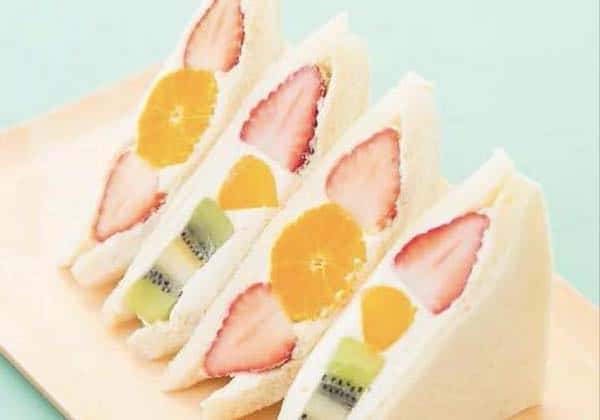 Mana Sandwich
1450 Ala Moana Blvd, Honolulu, HI
(808) 201-4948
Mon-Sat 9am – 7pm, Sun 9am – 6pm
https://www.manasandwiches.com/
4) Margotto Hawaii
Margotto e Baciare, a restaurant in Tokyo, Japan, that specializes in the finest truffles and vintage wines, opened Margotto Hawaii on Pi'ikoi Street near Ala Moana Center.  Savor a sumptuous coursed meal that combines the finest global ingredients with the best of Hawaii's bounty, all with the delicate shavings of truffles.  A wide selection of French, Italian, Spanish, and other wines are available to pair with dinner at incredibly affordable prices.  The spacious interior is perfect for private dining, including extra special birthdays and anniversary celebrations.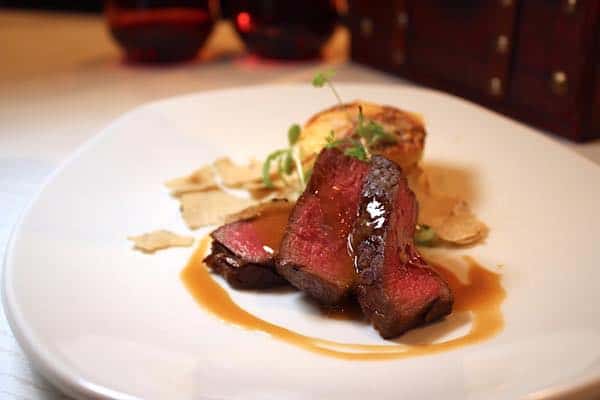 Margotto Hawaii
1450 Ala Moana Blvd, Honolulu, HI
(808) 592-8500
Thursday – Tuesday 5am – 10:30pm, closed Wed.
https://www.margotto-hawaii.com/
5) New Hyung Je Korean Restaurant
Locals are excited to find that a popular Korean restaurant formerly on Sheridan Street reopened its doors, this time in the 808 Center near Ala Moana Center.   Known for its Korean barbecue, the restaurant continues to offer grilled meats, along with the host of other preferred menu items, including stir-fried dishes, soups, noodles, and rice plates.  The lunch menu is extensive, with great portions at reasonable prices.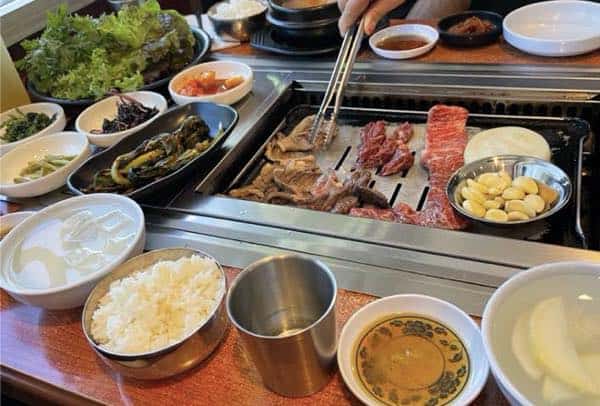 New Hyung Je Korean Restaurant
636 Sheridan St Honolulu, HI
(808) 600-5433
https://www.yelp.com/biz/new-hyung-je-korean-restaurant-honolulu
6) Ocean Taste
Ocean Taste, known for its poke bowls, moved from the now shuttered Ohana Hale Marketplace at Ward to the Kaimuki area, right across the street from Kaimuki High School.  Nestled in its new home, Ocean Taste continues to feature its wide variety of fresh seafood dishes, including poke bowls and chirashi rice bowls, not to mention a series of aburi (seared) presentations.  The ever-popular poke bowls include garlic poke, soy sauce onion poke, and island ginger poke, and are served with a choice of sushi rice, salad, or both.  Some new discoveries to check out are the Cheesy Ahi and Crème Brûlée Salmon.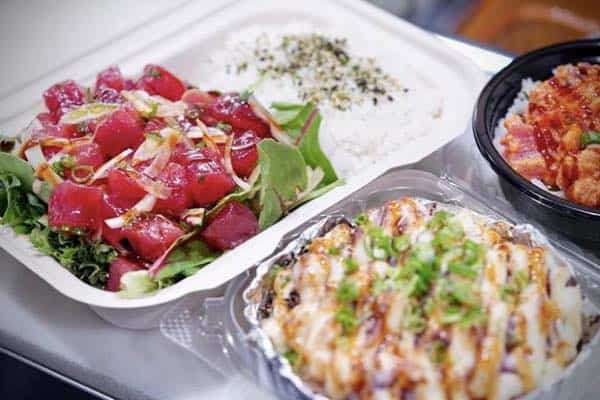 Ocean Taste >> Get a special offer!
2840 Kapiolani Blvd Honolulu, HI
(808) 636-0877
Tue-Sat 11am-2:30pm, 4pm-6pm, Sun 11am-2:30pm, closed Mon.
https://www.instagram.com/oceantastehawaii/
7)[Relocation] Asahi Grill
Asahi Grill, the casual diner that was frequented by locals when it was on Ke'eaumoku Street, relocated to Waialae Avenue.  The grill's signature oxtail soup takes its recipe from the original Kam Bowl, and therefore leaves Hawaii residents feeling bouts of nostalgia when they dip the tender oxtail meat into the traditional condiment of ginger mixed with soy sauce.  Other must try dishes include the loco moco with homemade patties, the spicy ahi bowl, and hamburger sandwich.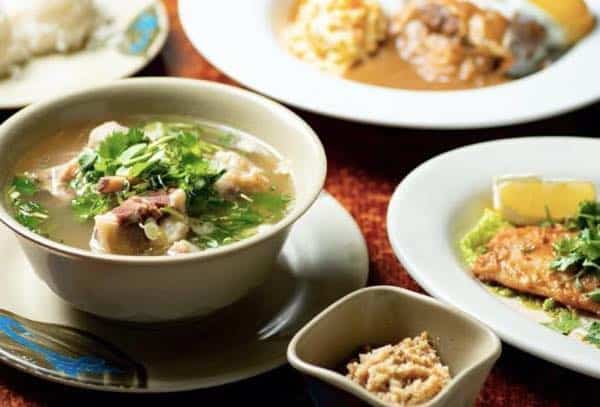 Asahi Grill >> Get a special offer!
3008 Waialae Ave, Honolulu, HI
(808) 744-9067
Thursday – Tuesday 8am – 2pm, 5pm – 9pm, closed Wednesday
https://asahigrill.com/location/
8)Steve's Chicks
Another migration away from Ke'eaumoku Street is Steve's Chicks.  The Korean-style fried chicken outfit that changed its name from the Chicken Factory near Walmart picked up and moved westward to Waipahu.  Once you sink your teeth into the uber-crispy fried chicken skin penetrating the hot and juicy meat, you will be hooked.  Consider ordering other traditional Korean dishes such as the savory pancakes and spicy hot pots for a full experience.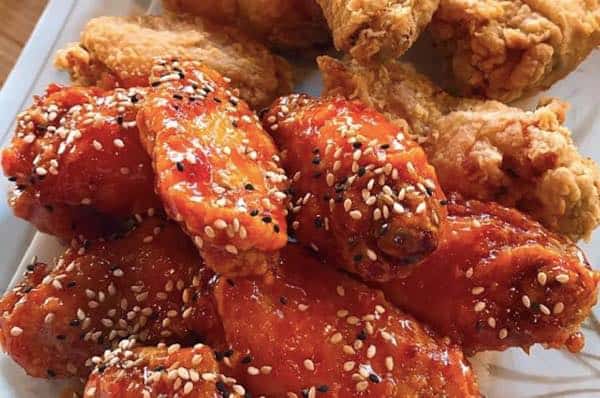 Steve's Chicks
94-673 Kupuohi St, Waipahu, HI
(808) 680-0005
https://www.instagram.com/steveschicks_hawaii/
New retail stores in Hawaii in June 2022
9)[Relocation] Original Grail
Original Grail, a retailer specializing in rare sneakers, t-shirts, and other streetwear brands, moved out of Ala Moana Center.  Now on the first floor of Building A in the Royal Hawaiian Center in Waikiki, find men's, women's, and children's footwear, clothing, and accessories.  But be prepared to shell out some cash because the prices of the items may run into the hundreds if not thousands.  Even this sneaker pictured here is one of the most expensive in the store.  Make a visit to their new store and make the search for the Original Grail worthwhile.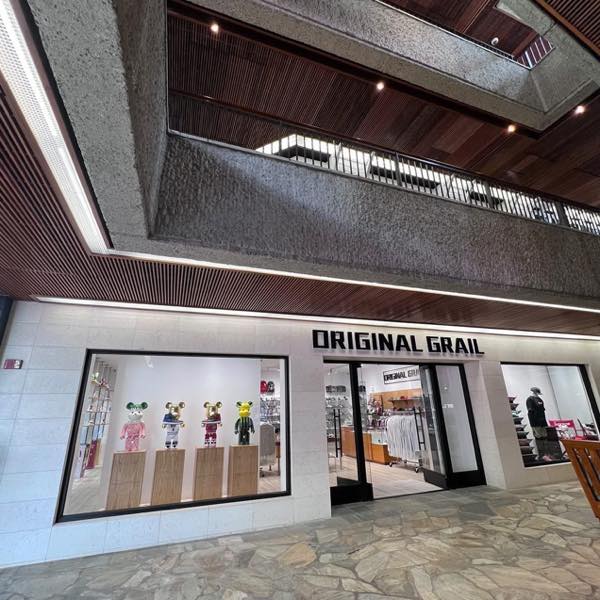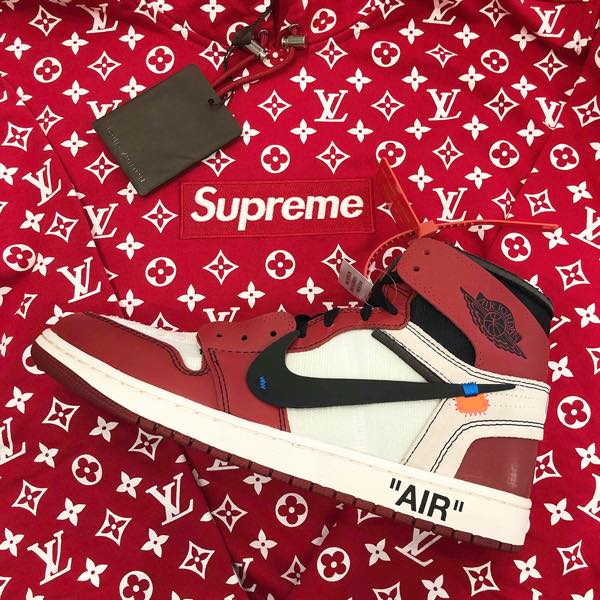 Original Grail
2201 Kalakaua Ave, Honolulu HI
11am – 8pm
(808) 200-2064
10) [Relocation] Tanoa Hawaii
Tanoa Hawaii is an apparel brand featuring original designs for men, women, and children, inspired by Polynesia, including the islands of Samoa, Tahiti, and Hawaii.  After expanding from Samoa to Hawaii and opening in Pearlridge Center, the store formerly at Ward Village shifted its operations to the 3rd floor of the Ala Moana Center.  Find something for people of all ages, including coordinates that the entire family may enjoy.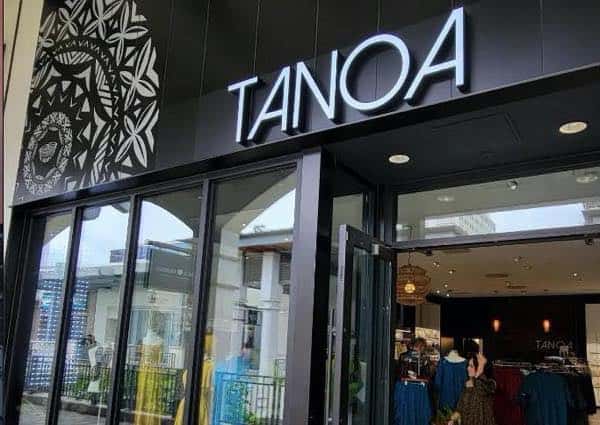 Tanoa Hawaii
1450 Ala Moana Blvd St, Honolulu, HI
(808) 204-8320
Sun-Thu 11am – 7pm, Fri & Sat 10am – 8pm
https://tanoa.shop/
11) Sports Box
Sports Box is Hawaii's first indoor sports entertainment facility, which just opened on the 2nd floor of the Ala Moana Center's Mauka Wing, near Target.  Friends and family may gather for an interactive experience featuring a total of nine different sports including golf, baseball, soccer, shooting, dodgeball, field hockey, foot golf, and Frisbee golf.  There are plenty of activities for adults and children of all ages, genders, and interests to enjoy.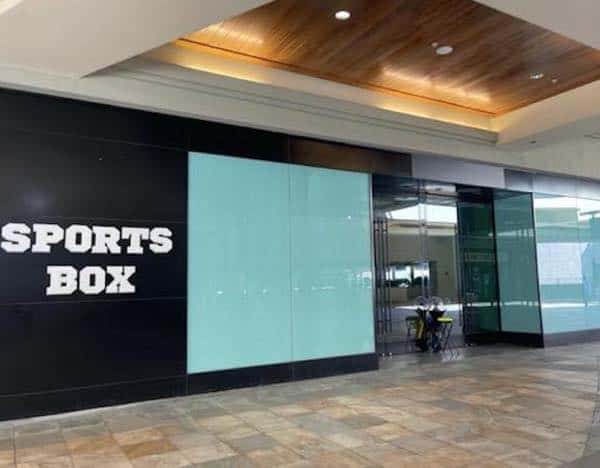 Sports Box
1450 Ala Moana Blvd St, Honolulu, HI
(808) 341-2964
Sun, Tue-Thu 10am-10pm, Fri-Sat 10am-24pm, closed Mon.
https://www.sportsboxhi.com/
12) Love at Dawn
Also located on the 2nd floor of the Mauka Wing of Ala Moana Center is Love at Dawn.  Unlike your typical boutique found in most shopping centers, this shop sells vintage clothing, interior, goods, baby gifts, and also original products including kimono style gowns created by the owner.  And even with all the different gift selections available in the shop, Love at Dawn even has an eyelash extension salon located in the back, which is available by appointment.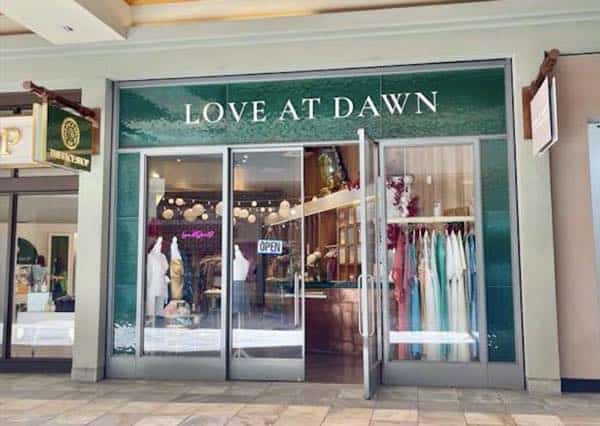 Love at Dawn
1450 Ala Moana Blvd St, Honolulu, HI
10am – 6:30pm
https://www.instagram.com/loveatdawnhawaii/