Matsumoto Shave Ice needs no introduction. This Haleiwa institution is known for their colorful shave ice, serving hundreds of customers each day. We had a chance to sit down with Vice President Noriko Matsumoto to talk about the history and success of Matsumoto Shave Ice.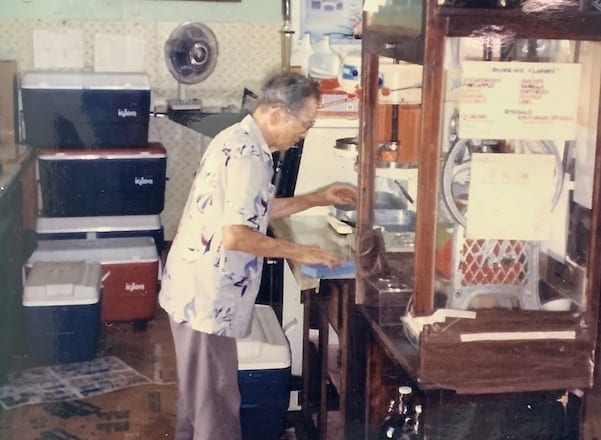 Born in Hawaii, Mamoru Matsumoto's family returned to Hiroshima when he was a toddler. The family struggled to makes ends meet. Mamoru and his older brother boarded a ship to Hawaii to find jobs to supplement the family's income.
Mamoru and his wife Helen Momoyo were given the opportunity to open their own grocery store. At first, Mamoru would go from camp to camp, taking orders, and delivering goods, while Helen manned the store. One day a customer suggested they serve Japanese shave ice. The sweet treat was a hit with both locals and tourists alike. He had to import a shave ice machine from Japan and retrofit it with a motor so that he could keep up with the demand.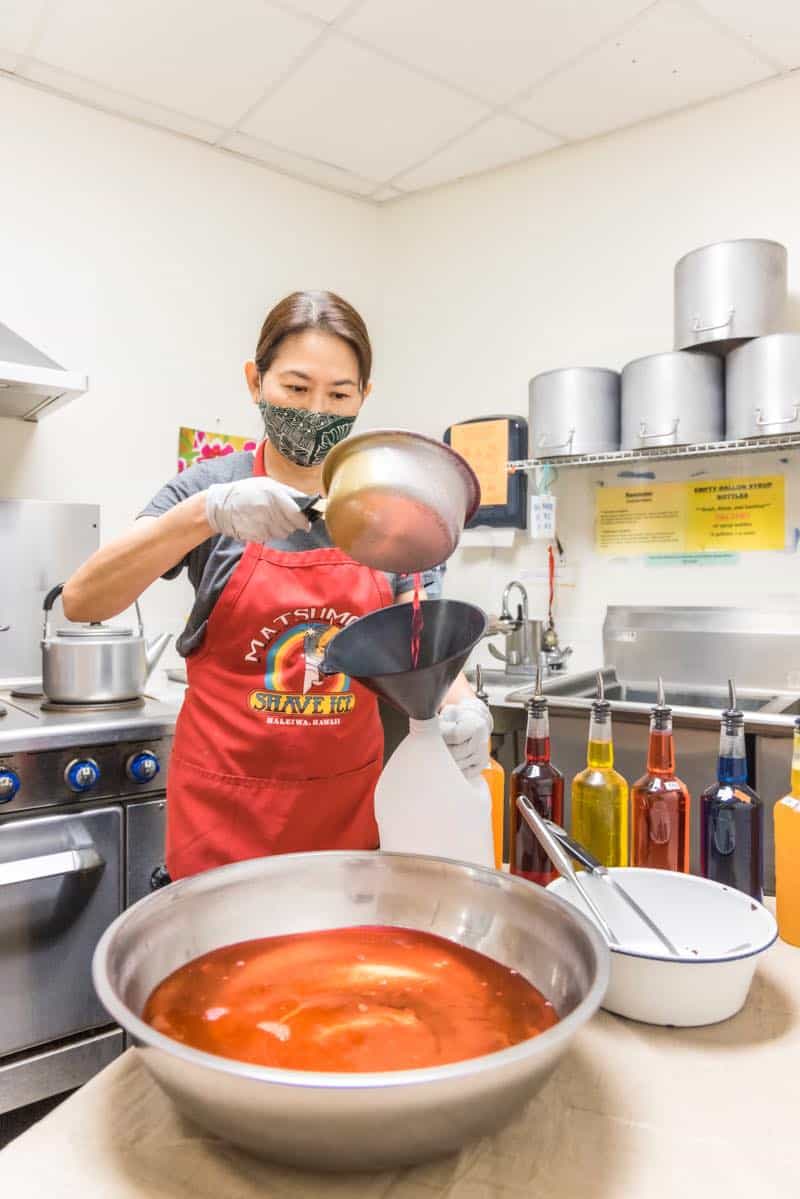 Their son Stanley stayed home to assist his parents with the business and eventually took over. When we spoke, his wife Noriko fondly recalled many stories Mamoru would share with them. One thing Mamoru was adamant on was passing down his original syrup recipe. Still mostly homemade, the recipe stays true to Mamoru's preference for sweetness, flavor, and consistency.
Noriko quickly put together a couple shave ices when we were finished with the interview. One of them was their iconic Rainbow combination: strawberry, lemon, and blue pineapple. Their menu has expanded from 10 flavors to 40 different flavors. Most of their syrup are still homemade including their azuki beans.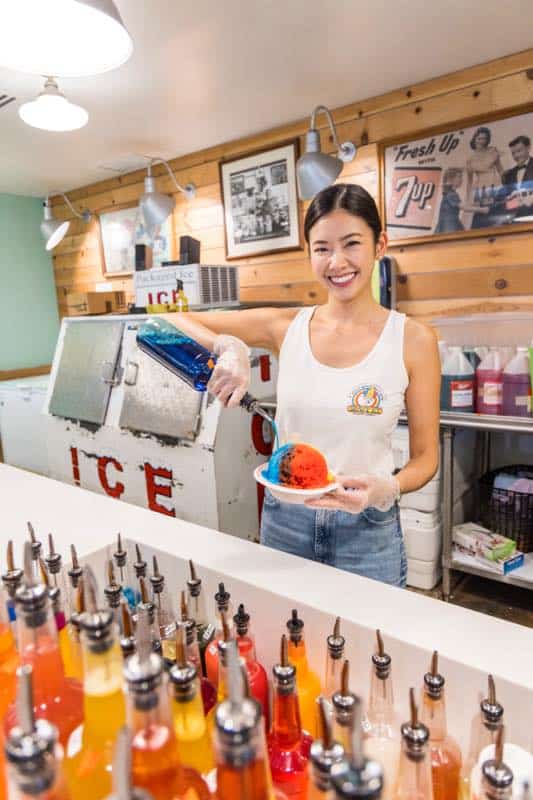 Continuing his late father's wishes, Matsumoto Shave Ice is still a family owned and operated business. Don't forget to try their shave ice with add-ons and visit their gift shop for the perfect souvenir to take home for your friends and family.