Ham and cheese.  Egg salad.  Peanut butter & jelly.  White bread schmeared with mayonnaise and layered with slices of bologna is quick and easy, so most kids are often exposed to humble sandwiches growing up.  However, as people move into adulthood, the world expands to BLTs, Italian subs, Monte Cristos, open faced beauties such as avocado toast, and other more illustrious displays featuring more complex combinations of ingredients with a variety of accents and dressings.  Hawaii, with its mixed ethnic cultures, is host to a variety of sandwiches that you will not typically find in a deli.  Here are a few to consider tasting:
1) Waikiki Food Hall 
In the Waikiki Food Hall located on the third floor of the Royal Hawaiian Center is Potama, which is short for "Pork Tamago Onigiri" which translates to "Pork Egg Rice Ball."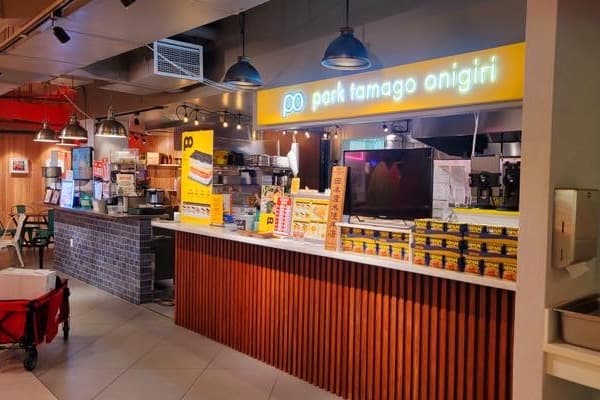 This specialty eatery creates the Okinawan take on a Spam musubi, which starts every menu item with a slice of Spam and some scrambled egg sandwiched with a layer of rice and an exterior of nori (laver).  From there, customers may opt to include spicy tuna corn salad, mentaiko (spicy cod roe) with mayonnaise, double fried shrimp with cilantro, or bittermelon tempura among a host of other fillings.  Grab a bowl of miso soup and turn the dining experience into an Asian soup and sandwich affair.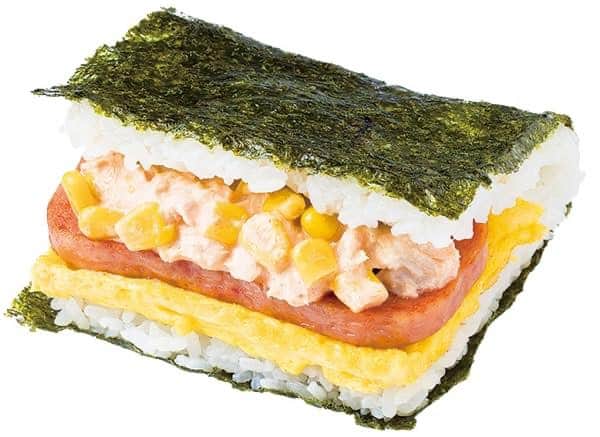 Potama  >> Get a special offer!
Waikiki Food Hall, Royal Hawaiian Center 3F, 2301 Kalakaua Avenue, Honolulu, HI
(808) 376-0435
Sun-Sat, 11:30am – 8:00pm
2) E.A.R.L. 
With two locations, one in Kaimuki and one in Kaka'ako, E.A.R.L. is a specialty sandwich shop.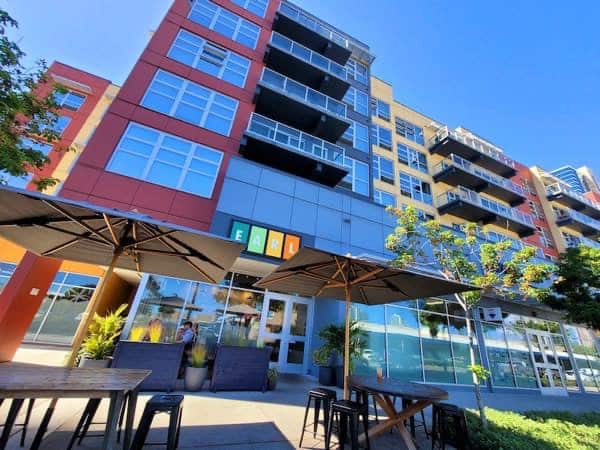 Sure, you can experience an elevated Italian sandwich with ham, capocollo, salami, provolone, peperoncini, extra virgin olive oil, vinegar, lettuce, tomato, oregano, and roasted garlic mayo–something perhaps even many Italian mothers may never have attempted to make for their children, but there are other inspired sandwiches including an avocado banh mi with the Vietnamese pickled veggies, Cubano with sliced ham and braised pork belly, French dip with roasted garlic mayo and chimichurri complemented by fennel onion marmalade, and more.  The Fried Chicken Po Boy inspired by the New Orleans institution piles up a fried chicken tossed in a smooth buttery hot sauce dressed with Remoulade, tomato, pickle, and lettuce for an irresistible series of bites.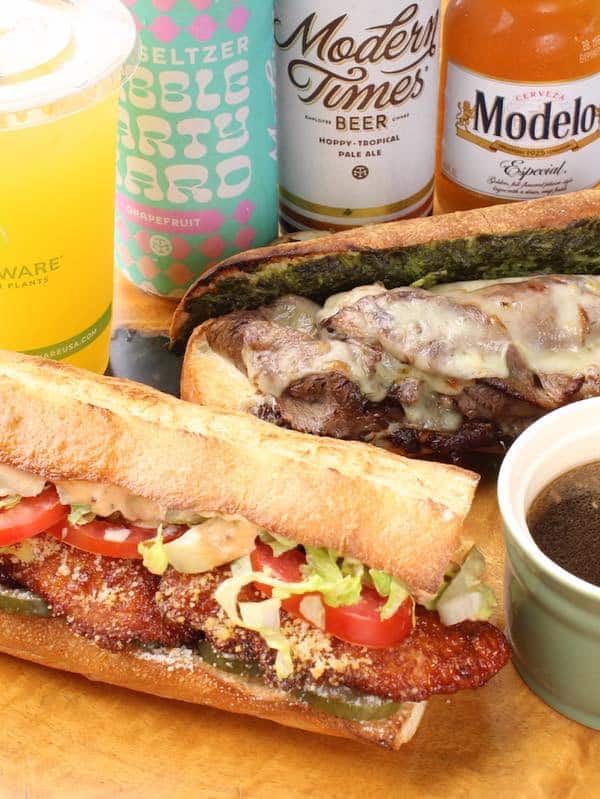 E.A.R.L. >> Get a special offer!
Kaimuki location – 2919 Kapiolani Blvd., Honolulu, HI
(808) 200-4354
Mon-Sat, 10:00am – 8:00pm; Sun, 10:00am – 4:00pm
Kaka'ako location – 400 Keawe Street, Honolulu, HI
(808) 744-3370
Mon-Sat, 10:00am – 8:00pm; Sun, 10:00am – 4:00pm
3) Tonkatsu Ginza Bairin
World-famous Tonkatsu Ginza Bairin made its debut in Ginza, Tokyo in 1927.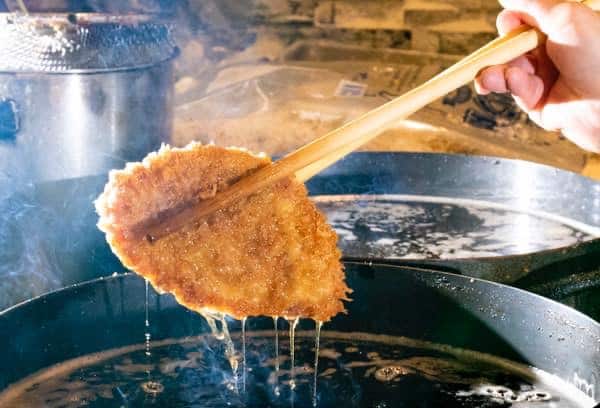 Since then, the cutlet specialty restaurant has gained a strong reputation for serving delicately deep-fried morsels of kurobuta (Berkshire pig), shrimp, and chicken served with a proprietary dipping sauce.  One of the most popular menu items is the Katsu Sando, which is available for dine-in or take out.  The beauty of the pork cutlet is showcased, framed by two fluffy slices of Japanese white bread and served in a set with cabbage for $13 or ala carte for just $11, making it an affordable lunch or ideal afternoon snack.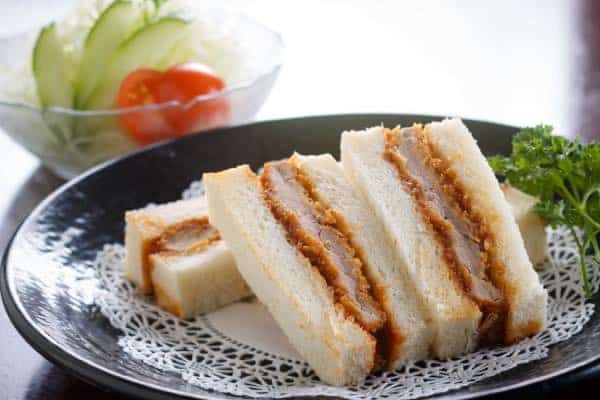 Tonkatsu Ginza Bairin >> Get a special offer!
255 Beach Walk, Honolulu, HI
(808) 926-8082
Sun-Sat, 11:00am – 8:30pm
4)  Island Sausage
After working in a number of kitchens at several prominent restaurants in Honolulu, Chef Terrence Enomoto decided to started his own business focusing on a particular craft, namely sausage making.  He began to craft flavors that locals would recognize but never witnessed stuffed into a sausage casing.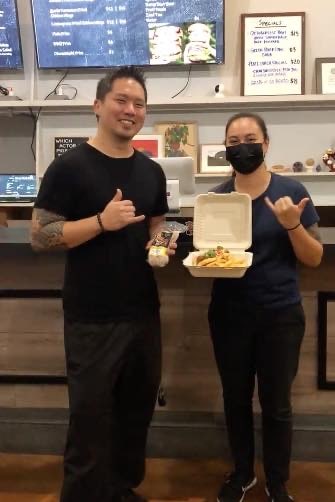 What started out as a business at the farmers market circuit expanded to street food events, food truck events, and also craft expos.  Now, with a brick-and-mortar in Restaurant Row, Enomoto prepares a number of sausage sandwiches that put an innovative twist rooted in comfort.  The Chorizo captures the street food experience with accents of corn elote salsa, cotija cheese, pickled onions, cilantro, and a curious sprinkling of Hot Cheetos dust.  A Chinese-inspired Char Siu sausage comes with cucumber, pickled vegetables, spicy hoisin sauce, and cilantro but the Thai Chicken combines flavors of vegetable green curry, herb salad, pickled onions, pickled jalapeno, and toasted coconut into a racy sandwich.  Burgers and a fried chicken sandwich round out the menu.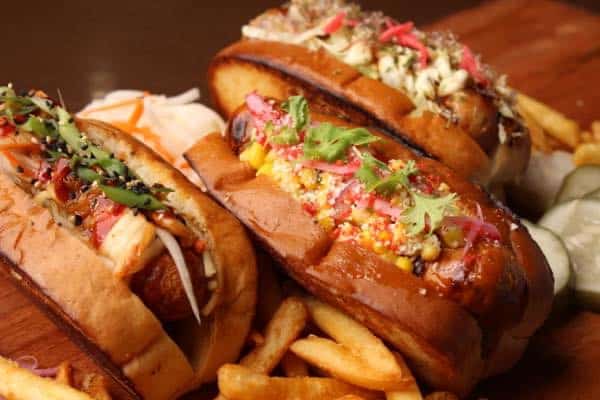 Island Sausage >> Get a special offer!
Restaurant Row, 500 Ala Moana Blvd., Honolulu, HI
(808) 888-0509
Mon-Fri, 11:00am – 6:00pm; Sat, 2:00 – 8:00pm
5) Mana Sandwiches
Recently opened in Ala Moana Center's The Lanai food court, Mana Sandwiches is the sister company to BRUG Bakery.  Using the fluffy bread from BRUG Bakery, Mana Sandwiches prides itself on being a Japanese sandwich boutique.  Besides the traditional flavors of egg salad and ham & cheese, Mana Sandwiches gives patrons a reason to be more adventurous, with taste-tempting sandwiches as teriyaki chicken avocado, sukiyaki beef, mentai potato (ethereally whipped potato salad infused with spicy cod roe), and mushroom katsu (cutlet).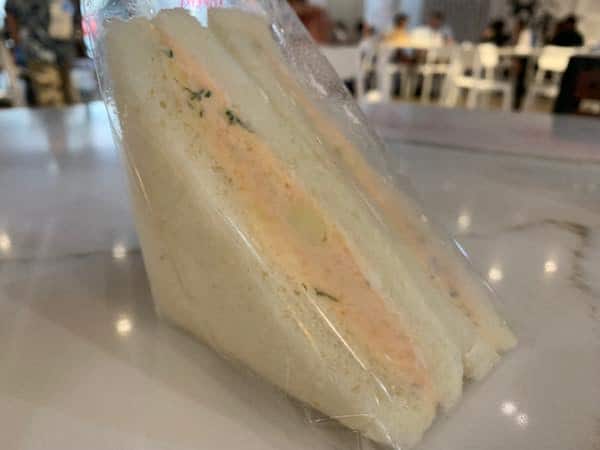 And no Japanese sandwich shoppe would be complete with the gamut of fruits sando offerings–fresh fruits sandwiched in white bread with premium heavy whipping cream:  strawberry, mango, banana & Oreo cream, kiwi, mixed fruits, strawberry Nutella cream, matcha anko mochi (green tea with sweetened red bean paste and rice cake), and much more!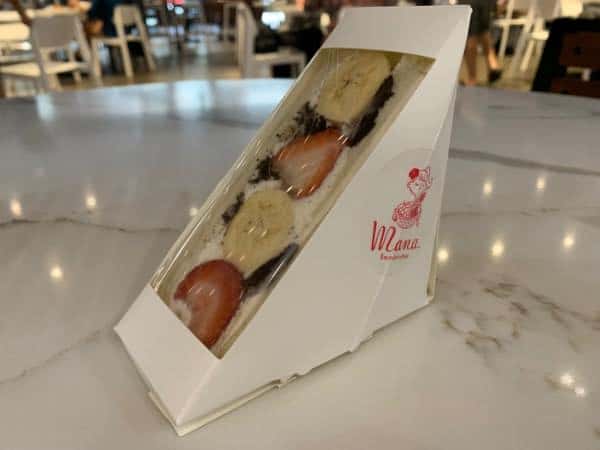 Mana Sandwiches
Ala Moana Center, Lanai Food Court, 1450 Ala Moana Blvd., Honolulu, HI
(808) 201-4948
Sun-Sat, 9:00am – 7:00pm
So put down that butter knife and spare the mysterious luncheon meat for a day and give one of these creative sandwich shops a try.  It probably won't bring back childhood memories, but you will have a new set of grown up recollections to last you throughout the rest of your adulthood.