Another three-day weekend is approaching, and for many who are planning to be on Oahu, there are a number of new and cool attractions, including an annual festival worth checking out.  
1) Ghost Bus
Even though it is about half a year to Halloween, Ghost Bus is a haunted house encapsulated within a motorcoach bus.  Created by Japan's legendary haunted house specialist, Michaelty Yamaguchi, the broodingly environment incorporates audio and visual effects to frighten trapped visitors for about 15 minutes.  Two locations are available, with the bus parked in the adjacent lot to the Waikiki Beach Marriott from Monday through Friday, before it migrates to Windward Mall on Saturday and Sunday.  Get the socks scared off of you for just $15 plus tax and fees per person.
Ghost Bus >> Get a Coupon!
https://ghostbushawaii.com/
[Mon-Fri]  Waikiki Beach Marriott Resort & Spa, 152 Ohua Avenue 
[Sat & Sun]  Windward Mall, 46-056 Kamehameha Highway
Mon-Fri, 4:00 – 9:00pm
Sat & Sun, 3:00 – 9:00pm
2) Remedy Spa
A more subdued option in the heart of Waikiki is Remedy Spa, a clean and modern spa escape for those seeking healing, relaxating, and rejuvenating therapies.  Those seeking body sculpting treatments, facials, massages, beautifying eyelash and brow applications, and waxing services will appreciate that each treatment is tailored to fit the customer's particular body and needs.  State-of-the-art equipment and high-quality products boasting proven, lasting results are implemented to transform people into better versions of themselves.  With all the foods at barbecues and parties over the weekend, perhaps a non-invasive EMSCULPT NEO may be appealing to aid in fat reduction, while enhancing muscle growth?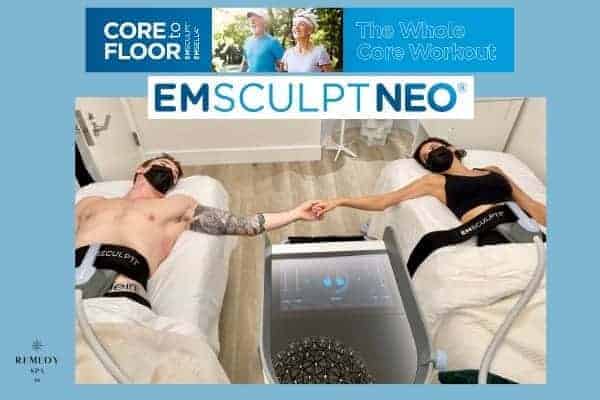 Remedy Spa >> Get a Coupon!
https://www.remedyspahawaii.com/
345 Royal Hawaiian Avenue, Suite 303
Phone:  (808) 762-0887
Mon-Fri, 9:30am – 6:30pm; Sat & Sun, 10:00am – 3:00pm
3) Hawaii Hoverboarding Tours
A new activity that was established a little before the pandemic is Hawaii Hoverboarding Tours, an environmentally-conscious tour company based in Waikiki.  Utilizing clean, state-of-the-art rechargeable electric self-balancing hoverboards, the tour takes groups of up to six people on mini explorations of the island with minimal disruption to the surrounding community.  The hoverboards enable riders to safely traverse various terrain, including sidewalks, trails, or sand while they practically float through scenic spots on the island, escorted by an expert guide.  Eight different tours are available, including some that showcase the natural beauty of Waikiki during the day or at sunset, one that explores the various art murals in Honolulu as well as the scenic waterfront boardwalks, and another that features the world's best surf beaches on Oahu's famous North Shore.
Hawaii Hoverboarding Tours >> Get a Coupon!
https://www.hawaiihoverboardingtours.com/
Reservations: (808)589-6503
4) Frolic Hawai'i's 5th Annual Poke Fest
Get your poke fix from many of Oahu's beloved poke shops at Frolic's Poke Fest, presented by Fresh Island Fish.  The iconic poke establishments are congregating at Ka Makana Ali'i in West Oahu on Saturday, May 28, from 4:00 to 8:00 p.m. to celebrate Hawai'i's emblematic seafood dish.  
This will be the fifth annual, held live and out in the open air for the general public to enjoy.  The best part is that there is no admission, so simply show up and purchase your heart's desire among the many offerings from poke notables such as Alicia's Market, Feast by Jon Matsubara, Foodland Hawai'i, Fort Ruger Market, Kapa Hale, Mama Kim's, Paradise Poke, Redfish Poke Bar, 'Ono Seafood, and more!
The first 500 people to show up will receive a free cooler bag from Foodland Farms to store some of their favorite poke renditions to take home.  And as for the very best, patrons will be able to vote for their ultimate favorites to see who will earn the designation of the King of Poke Fest 2022!
Frolic Hawai'i's 5th Annual Poke Fest
Ka Makana Ali'i, 91-5431 Kapolei Parkway
Saturday, May 28, 4:00 – 8:00pm 
With so many decisions to make for this coming weekend, it is still important to remember to honor the memory of those loved ones who served our country in the United States Armed Forces.  For it is through their sacrifice that we may enjoy so many of these wonderful opportunities.  Have a safe and enjoyable weekend!