If you feel compelled to check out the newest spots in Hawaii as they launch, here is our roundup to help you plan your next set of outings. 
New Restaurants and Cafes in Waikiki and Monsarrat
1) Tex 808 Waikiki
Craving Texas-style BBQ in Waikiki?  Then, mosey on over to Tex 808 on the first floor of the Laylow Hotel, next to Seoul Tofu House.  Savor BBQ ribs, smoked pulled pork, beef brisket, turkey, or even the pressed "Big Texan Sandwich" featuring smoked brisket layered with pulled pork, pickles, cheese, and mustard on a hoagie.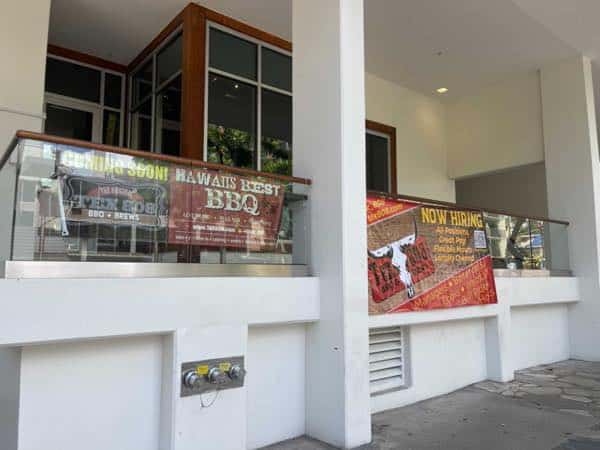 Tex 808 Waikiki
2299 Kuhio Ave, Bottom floor of the Laylow Hotel
Sunday – Thursday 4pm – 11pm
Friday – Saturday 2pm – 12am
808-888-2495
https://www.tex808.com/
2) Ice Cafe Waikiki
Bursting onto the scene along Kalakaua Avenue is Ice Café Waikiki.  Although the pop-up offers a variety of take away lunches, the most popular menu item is its shave ice.  Featuring a strata of fruit layered between crushed ice, the most sought after flavors are Pina Colada, Lilikoi Honey Lemonade, Strawberry Milk. And Matcha (green tea).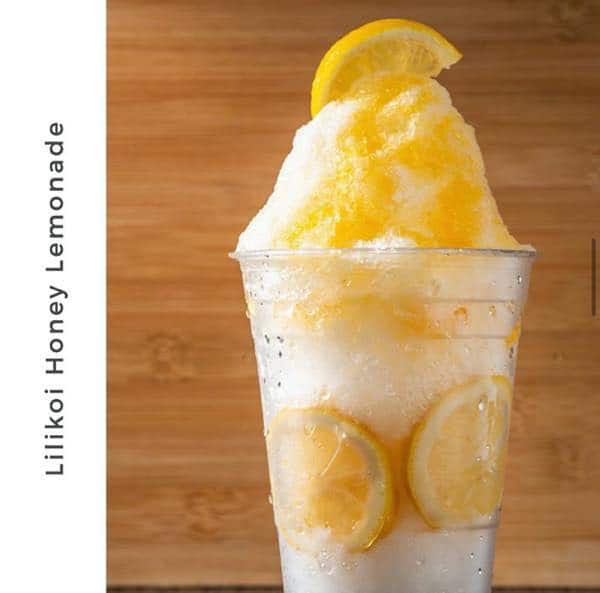 Ice Cafe Waikiki
2055 Kalakaua Ave. Honolulu HI
Monday/Tuesday 11:00-17:30, Thursday-Saturday 11:00-17:30, Sunday 11:00-20:00
https://www.instagram.com/icecafewaikiki_best/
3) Waikiki Leia
Waikiki Leia, a wedding venue and restaurant opened up along Monsarrat Avenue. Although the beautiful estate surrounded by a lush garden opened its doors in July, its restaurant component just started serving brunch and breakfast in October.  The morning menu includes soufflé pancakes, sandwiches, and simple toast. And consider having a meal with your best friend, as the location is dog-friendly.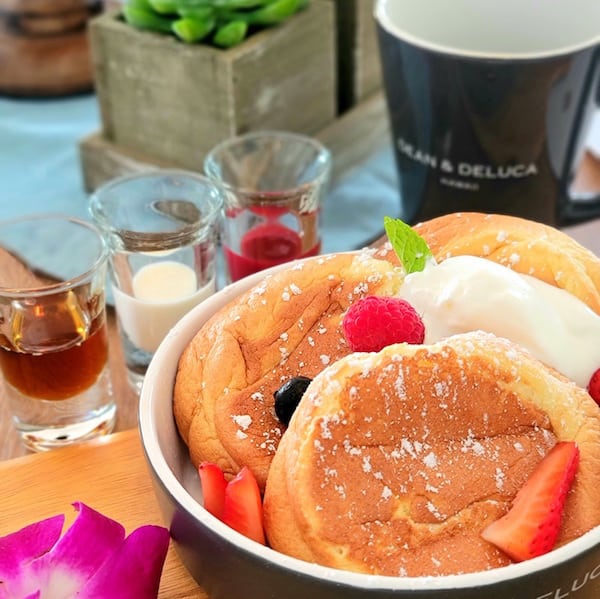 Waikiki Leia
3050 Monsarrat Ave. Honolulu HI
Breakfast 8:00-10:00, Lunch 11:00-14:00, Dinner 17:30-20:30
808-735-5500
https://www.instagram.com/waikikileia/
New Restaurants and Cafes in Ala Moana/Kaka'ako Area
4) 808 Island Katsu Burger
Currently in its soft opening phase, 808 Island Katsu Burger is on the first floor of the 808 Center behind Walmart near Ala Moana.  The burger comprised of deep-fried pork cutlet is made with premium "Mugi-Fuji" pork from Canada, known for its tender "red meat" with beautiful marbling and refined flavor.  Add homemade sauce and fresh vegetables for a sandwich worth relishing.  There are also cutlet plates featuring pork loin and pork tenderloin as well.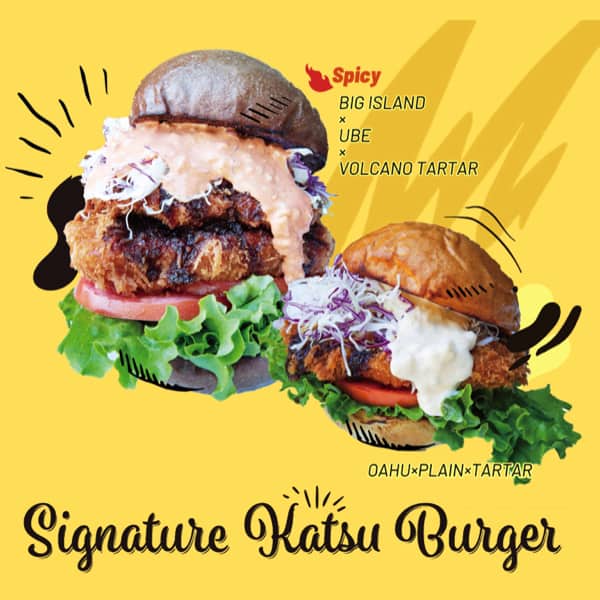 808 Island Katsu Burger
808 Sheridan Street Honolulu, HI Suite 110A
Monday – Friday, 10:00 a.m. – 8:00 p.m.
Sunday 11:00  a.m.- 6:00 p.m.
808-773-7477
https://www.instagram.com/808islandkatsuburger/
5) Share Tea Ala Moana
Share Tea specializes in tapioca drinks originating from Taiwan.  The popular chain boasts over 300 locations in 16 countries worldwide, recently adding to its Kahala and Aiea locations on Oahu a stand in Ala Moana Center, across from the Lanai Food Court (in the former Uncle Clay's House of Pure Aloha shave ice spot).  The milk teas are made with high quality tea leaves imported from Taiwan, blended with selectively curated ingredients and a variety of toppings.  There are other drinks to consider, including a Taro Ice Blended with Pudding that is highly recommended.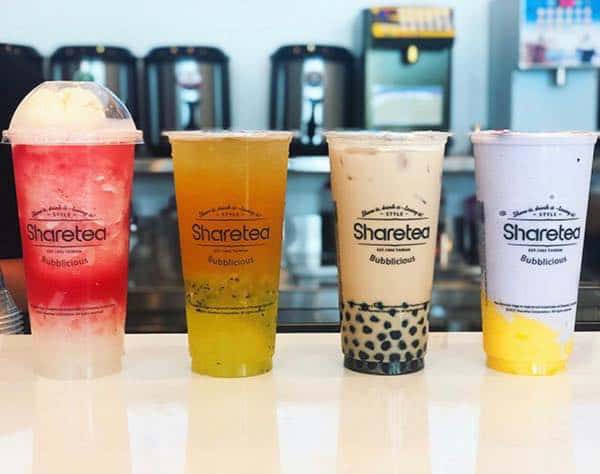 Share Tea Ala Moana
1450 Ala Moana Blvd, Honolulu, HI Ala Moana Center 2nd floor
Monday – Sunday 10:30am – 8:30pm
808-946-9988
https://www.instagram.com/shareteahawaii/
6) DING TEA
Ding Tea, Taiwan's largest bubble tea enterprise, makes its way to Kaka'ako!  With over 1,000 locations across the globe in China, Japan, Indonesia and Malaysia, the chain is known for its boba milk tea, azuki bean milk tea, and yogurt drinks.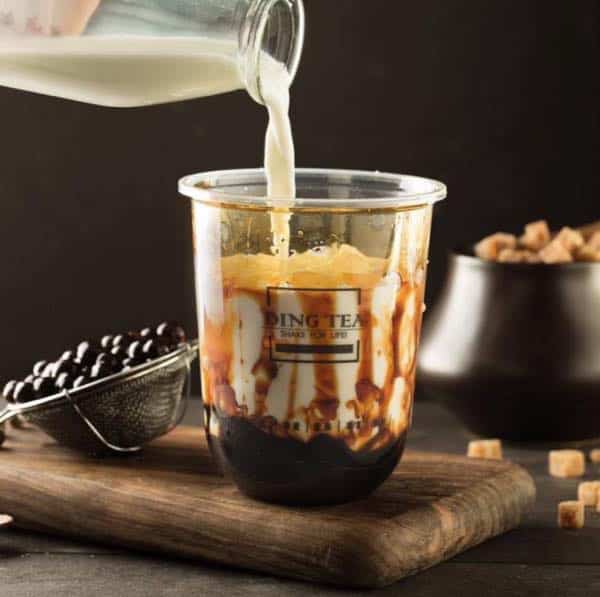 Ding Tea
665 Halekauwila St. Honolulu, HI
11:00 a.m. – 9:00 p.m.
808-545-1595
https://www.dingtea.com/
New Restaurants in Kaimuki
7) The Cutlery Restaurant
The Cutlery Restaurant opened in the former location of the popular Town restaurant in Kaimuki.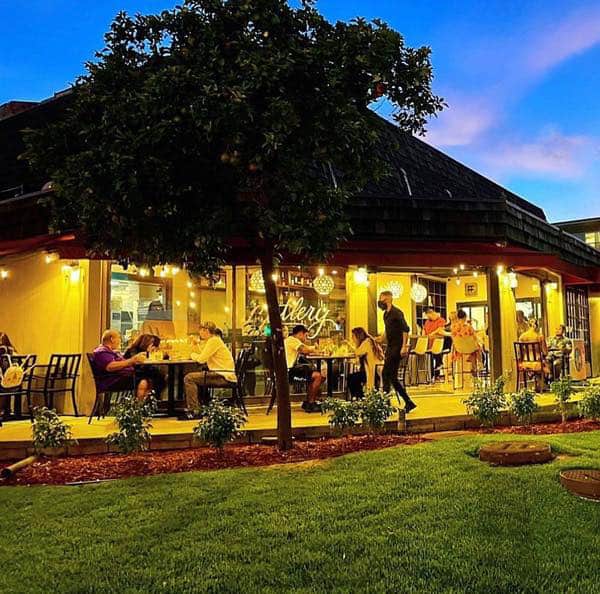 An unusual amalgum of a restaurant, bar, and barbership in one location, The Cutlery Restaurant is known for its Pork Belly Bao Buns, showcasing tender pork belly dressed with gochujang, pickled onions, crispy shallots, and scallions.  With a parking lot conveniently located behind the restaurant, consider the ribeye sandwich or salmon and kale salad which make for perfect dine-in or take-out meals.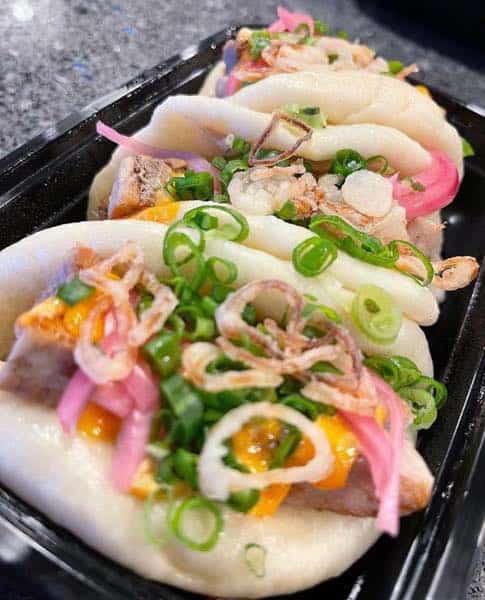 The Cutlery Restaurant
3435 Waialae Ave, Honolulu, HI
Thursday – Tuesday, 5:00 p.m. – 10:00 p.m. *Closed on Wednesdays
808-260-1322
https://www.instagram.com/thecutleryhnl/
New Shop at Ala Moana
8) R Planet
Twin sisters Raina and Rhema Wong felt strongly about creating and curating products that support the values of ethical sourcing, natural ingredients, plastic-free packaging, and local business support.  Opening up R Planet on the second floor of Ala Moana Center, they sought to offer variety of eco-friendly household and personal lifestyle items that are environmentally and ecologically-conscious.  Show your support for the planet by purchasing from R Planet.
 

 

View this post on Instagram

 
R Planet
1450 Ala Moana Blvd, Honolulu HI Ala Moana Center 2nd floor
Monday-Thursday 11:00-19:00, Friday-Saturday 10:00-20:00, Sunday 11:00-18:00
808-312-9255
https://rplanetshop.com/
It is incredible to see so many emerging businesses in Hawaii.  Please check in with us regularly as we share with you the best of the newest openings each month!