There's no question that Coronavirus (Covid-19) has taken a massive bite out of the Hawaii tourism and hospitality industry. With over 100k former workers filing for unemployment in one month, we are living in unprecedented times. There is no doubt in our minds that we will recover, and Hawaii will be open for business again. In these challenging times, we ask our readers to support the restaurants that remain open for takeout in Waikiki.  Here are our recommendations for takeout in Waikiki.  (all info is current as of 4/1/2020)
1)Aloha Steak House – 320 Lewers St 1st floor, Honolulu, HI 96815 
(808) 600-3431
Aloha Steak House offers a fantastic value of quality vs price. This hasn't changed with the shift to takeout in Waikiki.  High quality cuts of meat, cooked to perfection and conveniently available for takeout.  We visited them recently and thoroughly enjoyed their offerings. 

2)Tonkatsu Ginza Bairin 255 Beach Walk, Honolulu, HI 96815
(808) 926-8082
Normally, Tonkatsu Ginza Bairin is so busy that you can't even get in without a reservation. In fact, we were just editing some of our stories on the restaurant to let customers know that lunch was now getting too busy without a reservation. Although times have changed somewhat, their super tasty katsu dishes have not changed one bit. Visit them and enjoy their famous tonkatsu via takeout for a discount, you won't be disappointed.  

3)Zigu 413 Seaside Ave #1f, Honolulu, HI 96815
(808) 212-9252
Zigu is one of our go to Japanese izakaya in Waikiki.  Although it is a bummer that we can't enjoy the cozy atmosphere and drinks with friends, we can still enjoy the great food from their kitchens at home.  They've got a variety of dishes available at fantastic prices. Pictured is the Hula Sweet Rice Flour Mochiko Fried Chicken, with rice and miso soup for just $9.50!
4)Gyu-Kaku Japanese BBQ 307 Lewers St, Honolulu, HI 96815
(808) 926-2989
Gyu-kaku is offering one of the best deals for takeout in Waikiki. As you can see from their prices, these are fantastic deals. We'll miss grilling the meats at our own table, but we consider ourselves lucky that we can still have the same great flavors with their takeout bentos.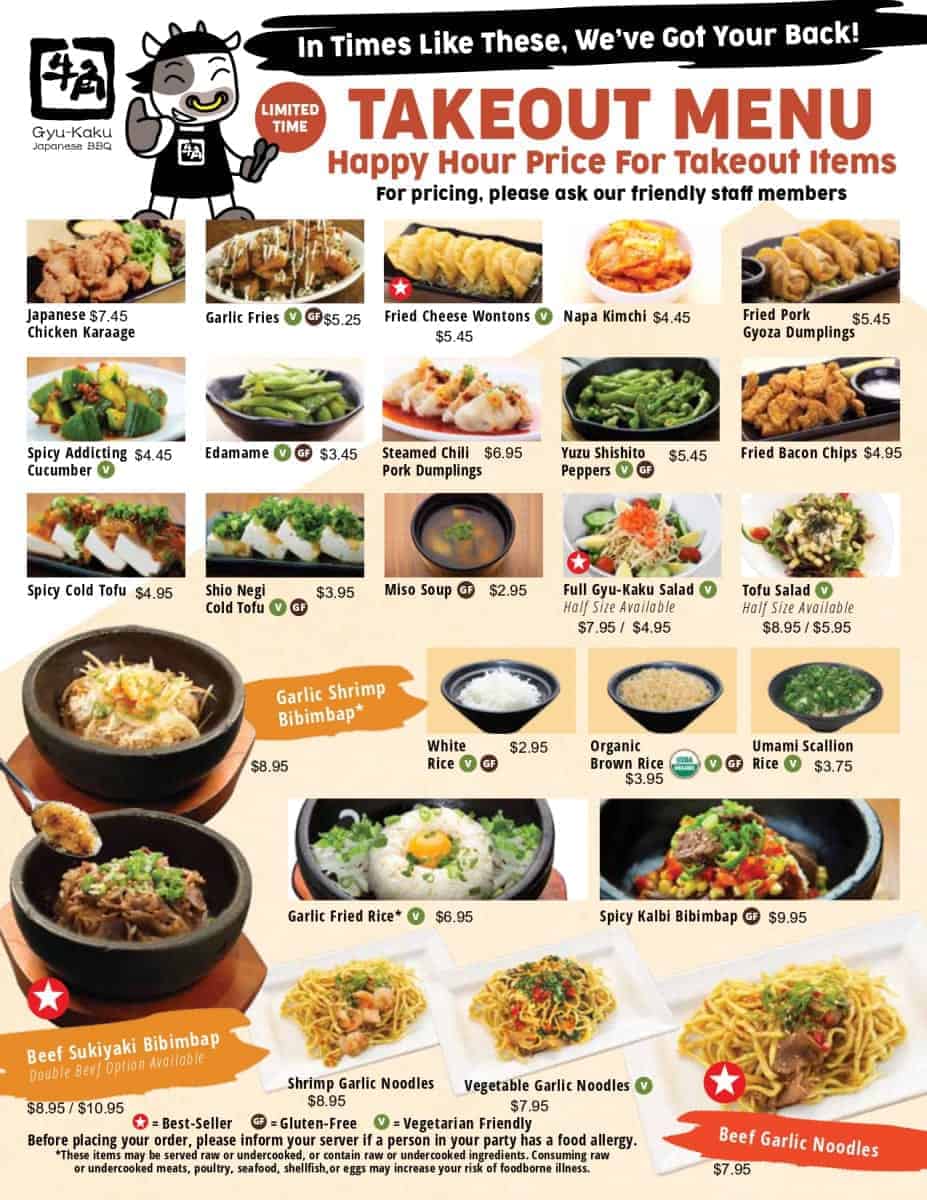 5)Shingen 255 Beach Walk, Honolulu, HI 96815
(808) 926-0255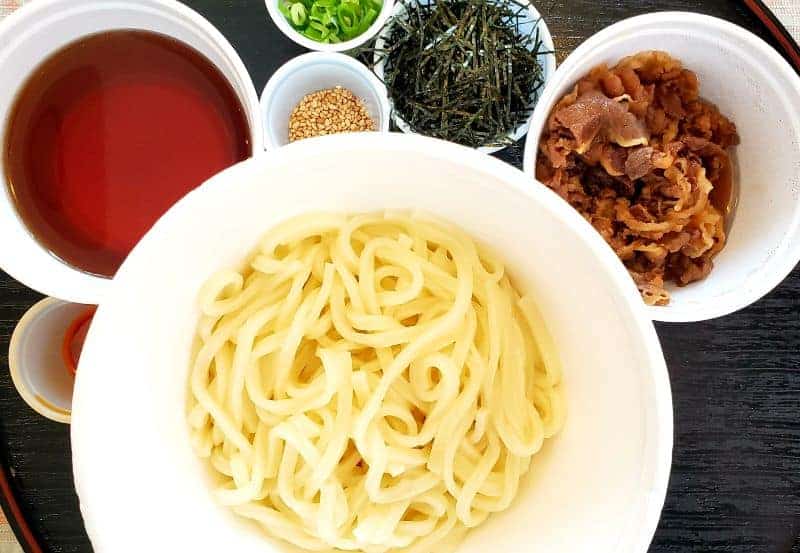 Shingen is offering takeout from 4/1/2020. Their specialty is soba, but they have a depth of dishes available for their takeout menu. If you're missing your soba and tempura fix, Shingen has you covered.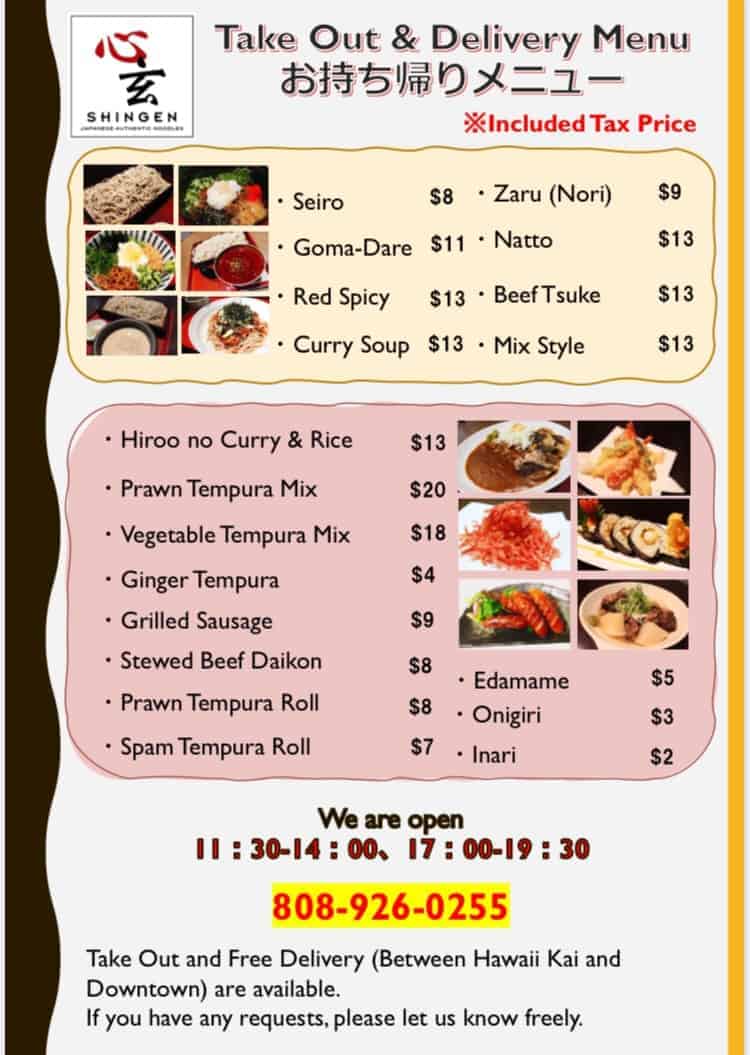 We at Oahu's Best Coupons have been happy to report on the best that Oahu has to offer to our tourists and locals. We firmly believe that Hawaii will recover from the coronavirus, and we will come out the other side stronger and better than ever. Thank you for all of your support, and make sure to check back with us on more news regarding available takeout options.