Not that people need a reason to eat pancakes, but Shrove Tuesday is also known as Pancake Day.  Observed a day before Ash Wednesday, some people my celebrate this day by eating pancakes and other sweets.  Here are a few places to enjoy pancakes even beyond the breakfast time slot.
1) Scratch Kitchen
Scratch Kitchen offers a colorful Milk & Cereal Pancakes on its brunch menu with a cascade of Fruity Pebbles over pillowy flapjacks dressed with fresh fruit, and doused with a milk syrup that satisfies two breakfast cravings in one.  And in case you wake up too late, not to worry, as this is offered on the dinner menu as a dessert.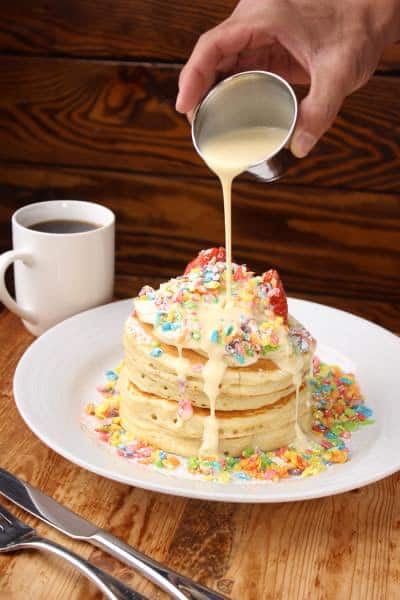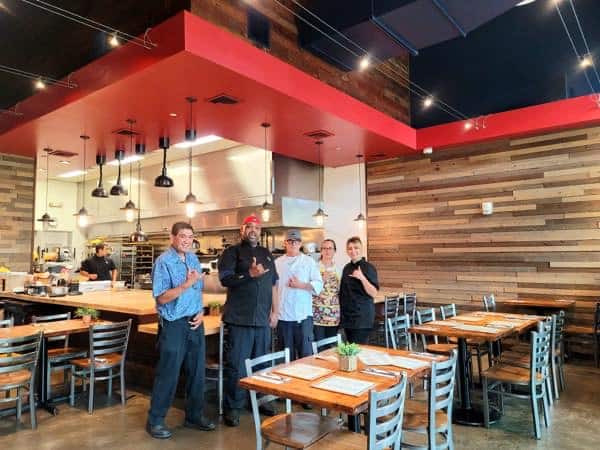 Scratch Kitchen  >> Get a special offer!
1170 Auahi Street #175, Honolulu
(808) 589-1669
Mon-Wed, 9:00am – 9:00pm; Thu & Fri, 9:00am – 10:00pm; Sat, 8:00am – 10:00pm; Sun, 8:00am – 9:00pm
2) WESTMAN cafe + Lounge
WESTMAN cafe + Lounge features some souffle pancakes on their brunch menu, available until 2:00 p.m. daily.  The Big Island Honey Souffle Pancakes with their airy consistency, goes beautifully either with the berry sauce or pineapple mango sauce, if not just plain old maple syrup.  The Matcha Souffle Pancakes takes three mochi souffle pancakes and dusts them with green tea powder and green tea sauce for a potent effect that is tempered by sweet azuki beans, bananas, and a house-made cheese cream.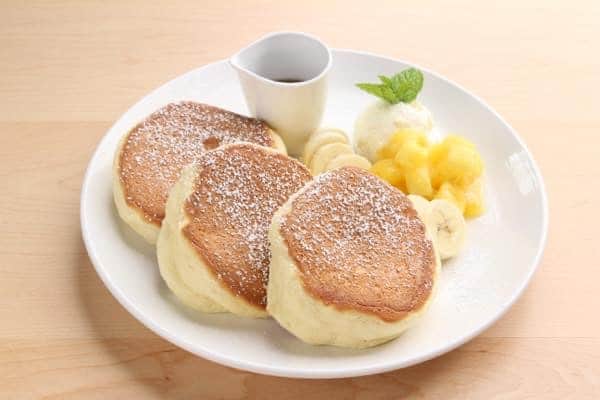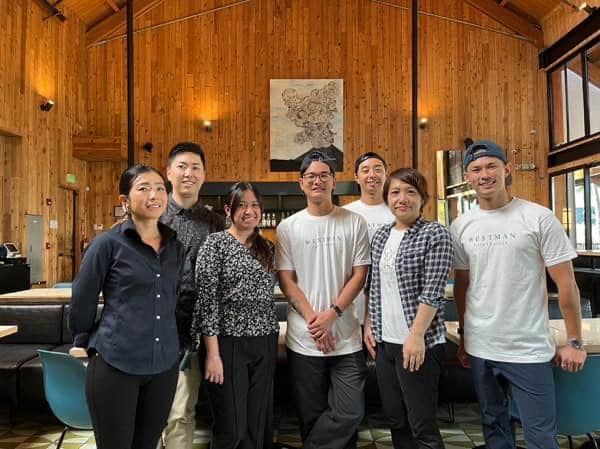 WESTMAN cafe + Lounge  >> Get a special offer!
280 Beach Walk #106, Honolulu, HI
(808) 922-1500
Mon-Wed, 7:00am – 2:00pm; Thu & Sun, 7:00am – 2:00pm, 5:00 – 11:00pm; Fri & Sat, 7:00am – 2:00pm, 5:00pm – 12:00am
3) Lulu's Waikiki
Lulu's Waikiki offers the gamut of mochi pancakes.  Using a mochi flour that is gluten-free, the chewy pancakes are given different treatments with the addition of bananas, blueberries, strawberries, or chocolate chips, along with a drizzle of coconut syrup.  For the least adventurous, an order mochi pancakes can come naked with just the coconut syrup too.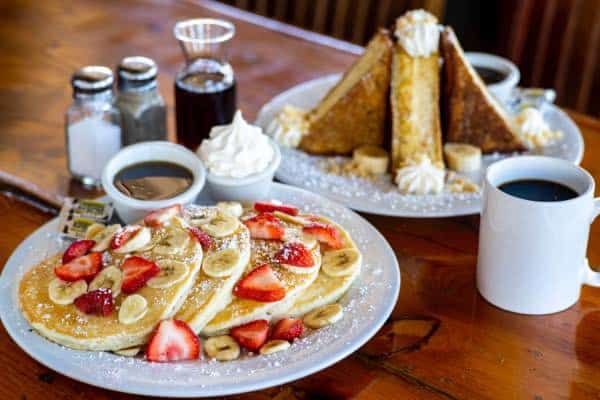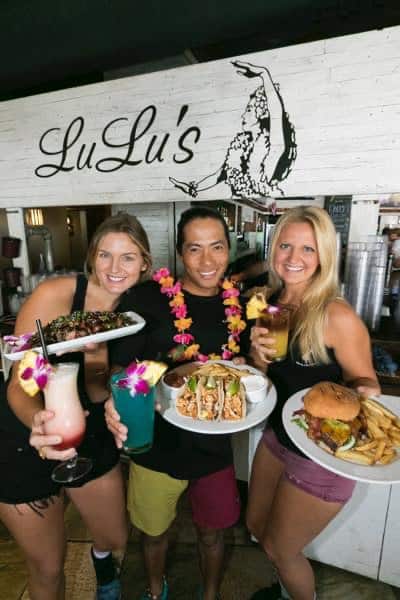 Lulu's Waikiki  >> Get a special offer!
2586 Kalakaua Avenue, Honolulu, HI
(808) 926-5222
Mon, 8:00am – 2:00am; Sun, Tue-Sat, 8:00am – 12:00am
4) Cloud Nine Cafe
More souffle pancakes are found at Cloud Nine Cafe.  However, these are jiggly versions made with a fair amount of egg whites, giving them a supple, ethereal texture.  Since the shop sells boba teas, there are a few that incorporate boba such as the Brown Sugar Cream with Boba.  Otherwise, there are those with mango cream and pineapple, strawberry cream, chocolate cream with Oreo cookie bits, coconut cream bruleed with bananas, matcha cream with azuki, and salted cream cheese with macadamia nuts.  And of course, an original version with maple syrup and butter is available as well.  These are available all day until the afternoon for those late risers.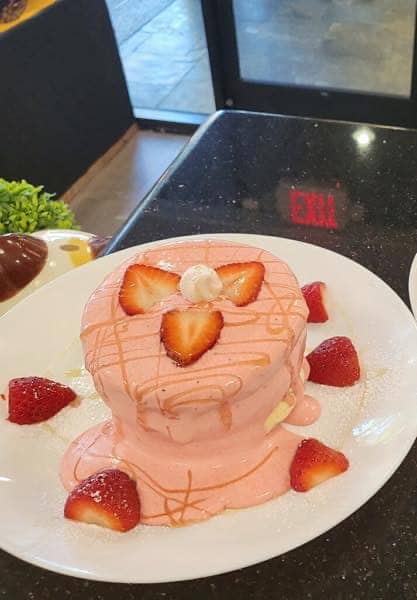 Cloud Nine Cafe
1221 Kapiolani Blvd. #111, Honolulu, HI
(808) 739-9988
Sun, Mon, Wed, Thu, 8:00am – 3:00pm; Fri & Sat, 8:00am – 5:00pm
5) Moke's Bread & Breakfast
A popular breakfast spot in Kailua, Moke's Bread & Breakfast also opened up a location in Kaimuki.  Known for its Lilikoi Pancakes, fluffy rounds topped with a delightful passionfruit cream, Moke's also has a Li Hing Mango Pancake available during the late spring to summer when mango is in season.  The pancakes are available until closing.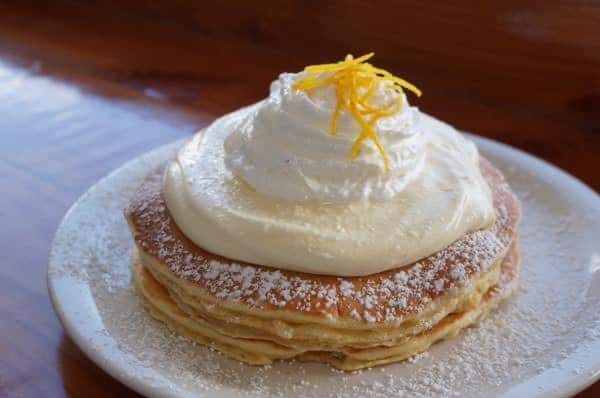 Moke's Bread & Breakfast
1127 11th Avenue #201, Honolulu 
(808) 367-0571
Wed-Fri, 7:30am – 2:00pm; Sat & Sun, 7:00am – 2:00pm
So go out and get your pancake fix satisfied later in the day.  It may be the best cure for that hangover you may be feeling if your wake up time is in the afternoon.