Hawaii is full of naturally beautiful landscapes that make for clickbait on Instagram–Diamond Head, erupting volcanoes, lush waterfalls, pristine ocean views, and more.  However, there are other vibrantly colorful or photogenic shots that may stimulate social media engagement.  Here are some of our favorite images to consider posting on June 30, which is known as Social Media Day.
Hā Breath of Life Show at Polynesian Cultural Center
From the rhythmic undulations of the dancers skirts to the illuminated rings from the fire dancer, Hā Breath of Life Show at Polynesian Cultural Center features many opportunities for that Instagrammable moment.  The stage is beautifully set, and with over 100 young Polynesian performers, there will be many opportunities.  But don't forget to enjoy the show, as this symbolic story of birth and death, love and family, triumph and tragedy, is brought to life with Polynesian dance, dynamic musical scores, and blazing fire knife performances.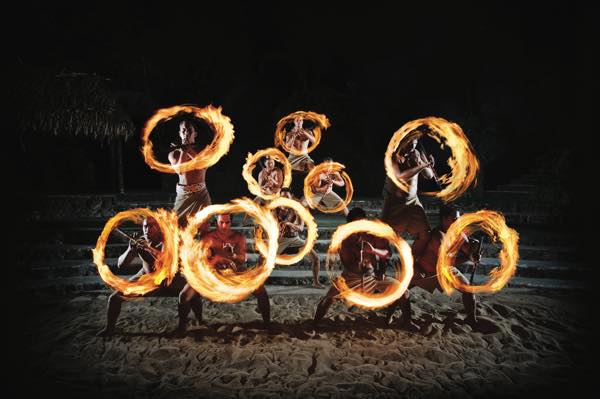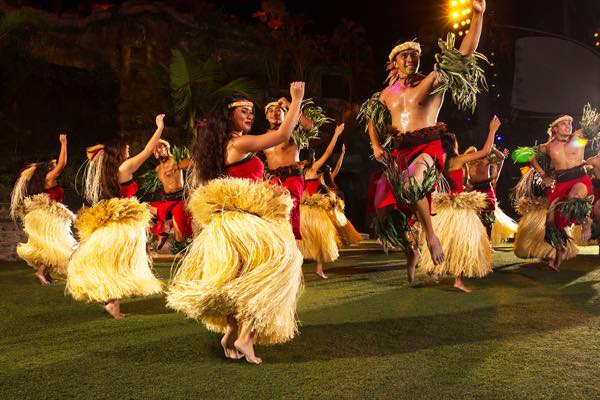 Polynesian Cultural Center
55-370 Kamehameha Hwy. Laie, HI 96762
12:30pm – 9pm *Closed Wed. and Sun.
Get a special offer!
Local Fruits at Haleiwa Fruit Shack
The little fruit stand on the North Shore is vibrant with colors from the various tropical fruits on display.  The fruit platters feature locally grown fruits such as pineapple and if in season, mango, but also a number of exotic discoveries possibly including lychee, longan or dragon's eye, pitaya or dragonfruit, starfruit, mountain apple, soursop, and more.  Beverages include sugar cane juice extracted from the stalks and coconut water served right in the actual coconut.  What better way to show the rainbow spectrum of colors and flavors Hawaii has to offer?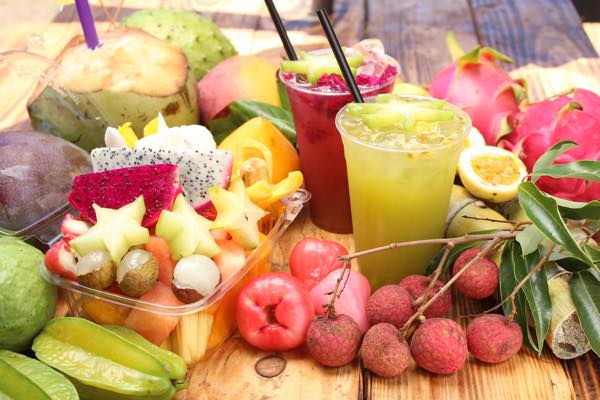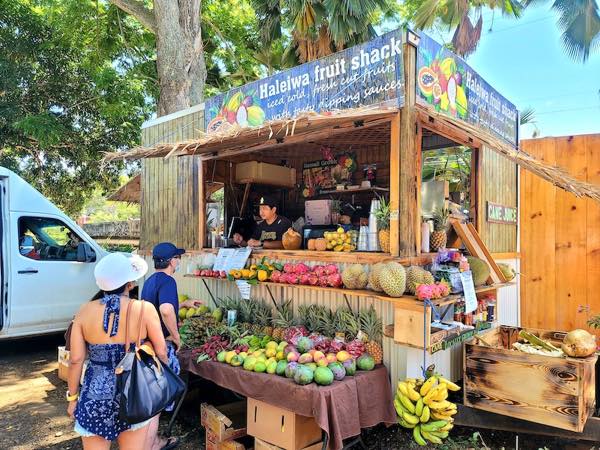 Haleiwa Fruit Shack
66-472 Kamehameha Hwy, Haleiwa, HI 96712
11am – 5pm *Closed Tue.
Get a special offer!
North Shore Circle Island Adventure
Animal photos always elicit and awww from viewers, but imagine getting a photo of a honu, or sea turtle when snorkeling.  North Shore Circle Island Adventure will connect you with some of Oahu's most desirable sights all in an 8-hour tour.  First time visitors will simply love this overview on a minibus including Dole Plantation, Diamond Head, and of course, the North Shore, among other locations on the island.  The best part is the opportunity to stop and snorkel as you view turtles in their natural environment.  While you are not legally allowed to get up close and personal with one, with the right waterproof camera zoom, you will be able to get that photo or video to share on social media as proof you are living it up in Hawaii.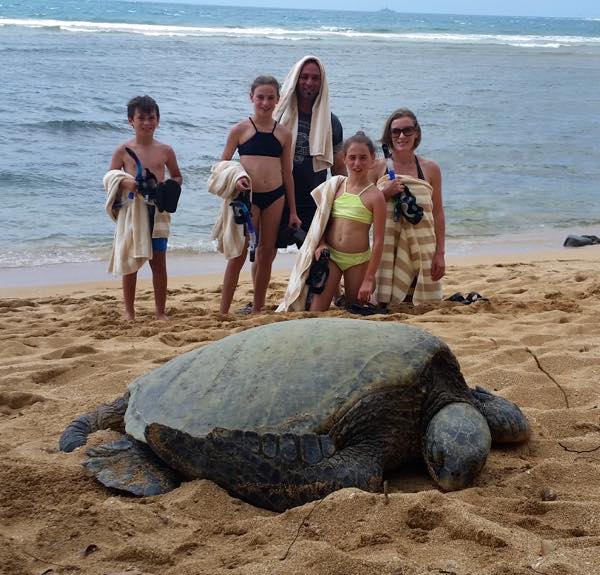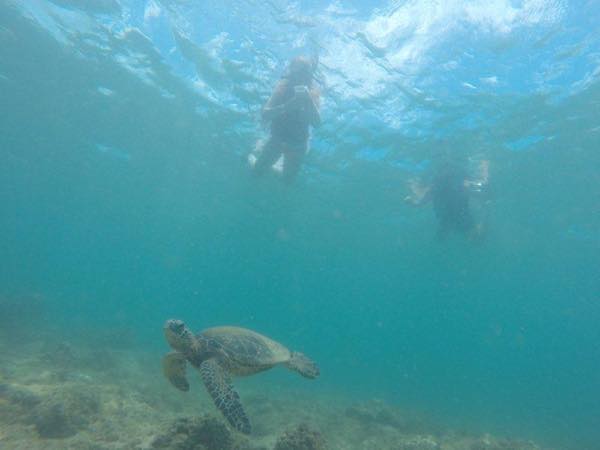 North Shore Circle Island Adventure
Get a special offer!
Angel Wings at Aloha State Shave Ice
Having a shave ice while in Hawaii must be on the must-do, and while most places will serve the classic flavors such as strawberry, grape, banana, and blue raspberry, Aloha State Shave ice also serves tropical flavors such as Blue Hawaii, coconut, guava, gummy bear, lychee, mango, pineapple, and POG (passion, orange, and guava).  Take your frozen treat and stand in front of the polychromatic angel wing mural found on the outside wall of the shop and make it an occasion worth capturing via photo.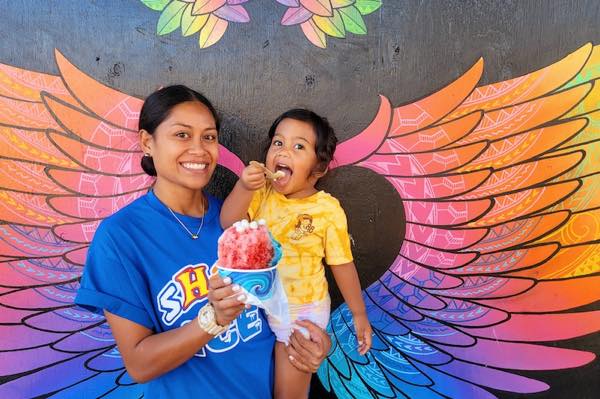 Aloha State Shave Ice
2840 Kapiolani Blvd. (Same location as Yoas)
1pm – 5pm (Wed – Fri), 12pm – 4pm (Sat & Sun)
Get a special offer!
"Aloha" Burger Challenge at Honolulu Burger in the Waikiki Food Hall 
Overindulging is part of any vacation, but how often do you capture it on camera?  The Aloha Challenge at Honolulu Burger in the Waikiki Food Hall on the third floor of the Royal Hawaiian Center presents large eaters with a towering 8-patty hamburger, with each representing a different burger on the menu.  But that's not all.  There are also two large orders of French fries and a milkshake to be downed in a one-hour period.  Of course, you will have to foot the $70.36 price tag, but if you are able to polish off everything on that plate, and the shake within that one hour, the price of the meal will be refunded.  Plus, you win a complimentary T-shirt to show off your accomplishment, although it may end up being a bigger size than normal.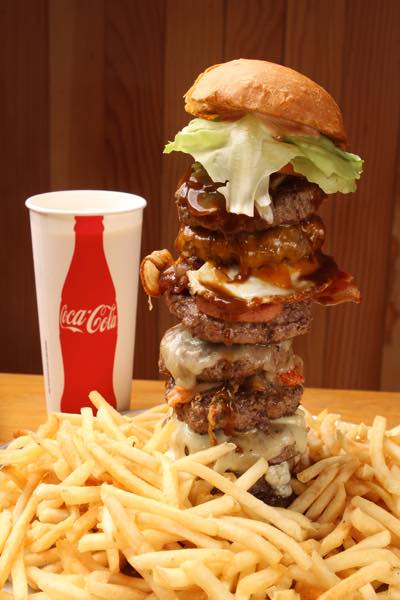 Honolulu Burger in Waikiki Food Hall
Waikiki Food Hall Co.
2301 Kalakaua Ave., Honolulu, HI 96815
11:30am – 9pm daily
Get a special offer!
These are some considerations of a Hawaiian vacation to post on social media.  After all, most people do enjoy seeing photos of paradise in their feed, so consider giving them what they want.