Four new gourmet spots are worth discovering at Royal Hawaiian Center in Waikiki this year— a homegrown poke spot, local sugarcane juice stand, popular lobster roll outfit from California, and a fried chicken chain from Louisiana,
4 New Eateries at Royal Hawaiian Center
1) Poke Waikiki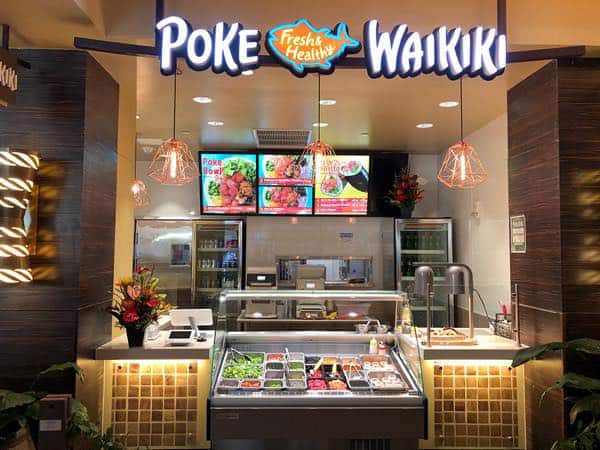 Poke Waikiki opened its operation at the Pāʻina Lanai Food Court in April, serving exquisite poke made with fresh Hawaiian tuna.  The signature poke bowl allows the patron to customize a combination bowl featuring ahi poke, salmon poke, and mochiko chicken, along with a selection among ten vegetables and fruits, such as lettuce, edamame, tomato, crabmeat, ocean salad, and pineapple.  Replete with fresh ingredients, this poke bowl may be a great way to stealthily add a heaping serving of vegetables to your diet.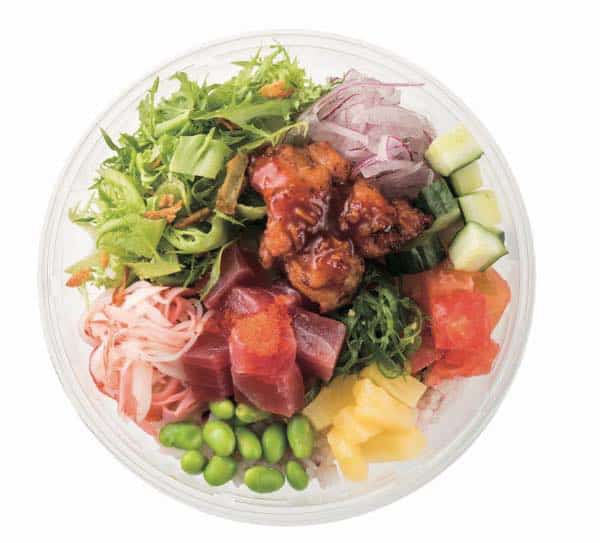 Another menu item worth contemplating is the poke burrito, a sushi roll resembling a burrito but made with poke, vegetables, and rice enrobed in nori (seaweed).  A hearty meal that can be devoured using one hand, the poke burrito is a perfect quick lunch option for those on the go.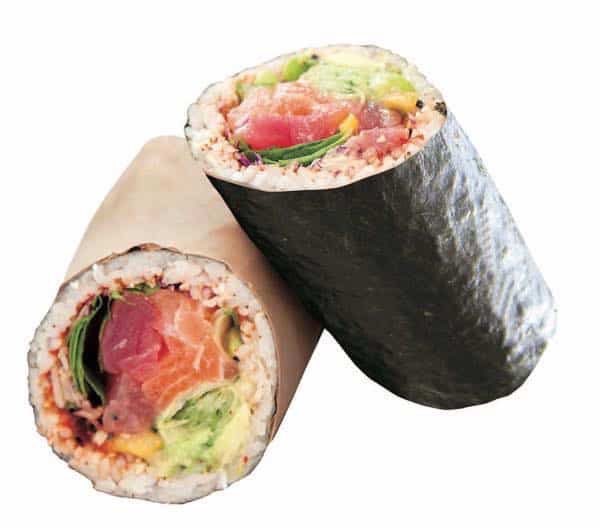 2) Hawaiian Cane Juice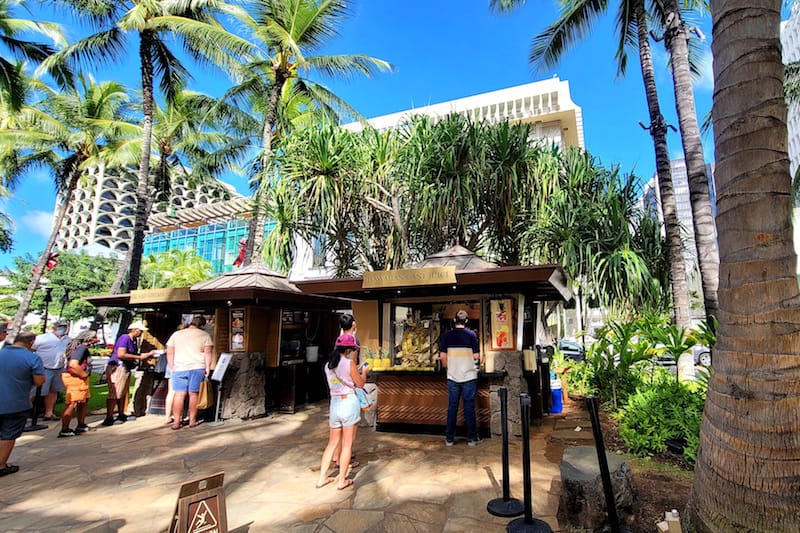 A favorite in the farmers market circle, including KCC Farmers Markets, Hawaiian Cane Juice once operated a pop-up kiosk in the Royal Hawaiian Center two years ago.  In November, the company opened a brick-and-mortar in one of the kiosks near the intersection of Kalakaua Avenue and Seaside Avenue, continuing to serve its freshly squeezed sugarcane juice blended with tropical fruit juices grown on their own farm.  The juices are made to order, so patrons may enjoy their natural sweetness as they are extracted from the stalks.  Or consider flavoring the opulently sugary beverage with some Hawaiian lilikoi (passonfruit) or pineapple juice.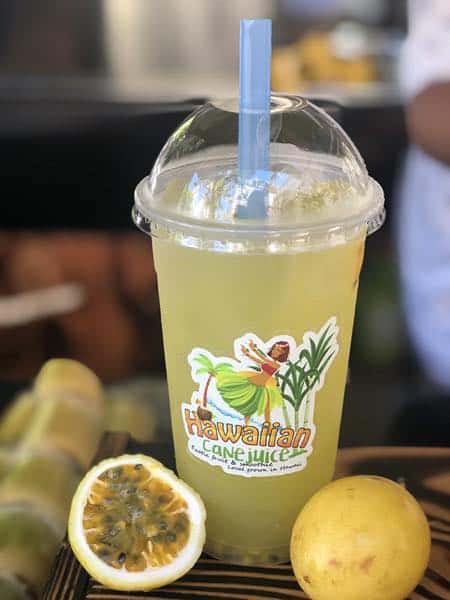 3) Wicked Maine Lobster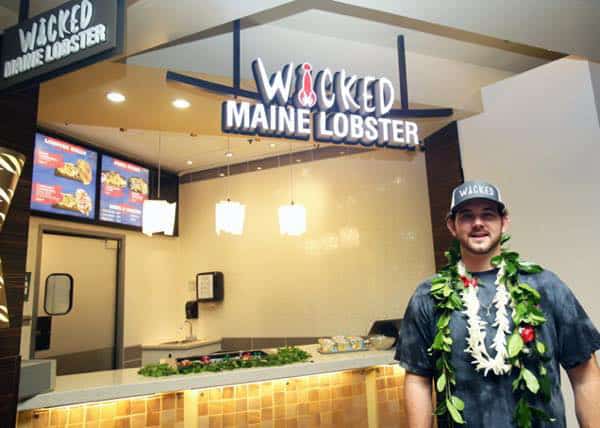 Wicked Maine Lobster also opened in November, but in the Pāʻina Lanai Food Court.  Alex Howard was just 21 years old when he started his company selling lobster rolls at farmers markets in California.  Together with his brother Eric, the young entrepreneur expanded the lobster shack concept to Hawaii with a fourth location offering a number of selections featuring Maine lobster.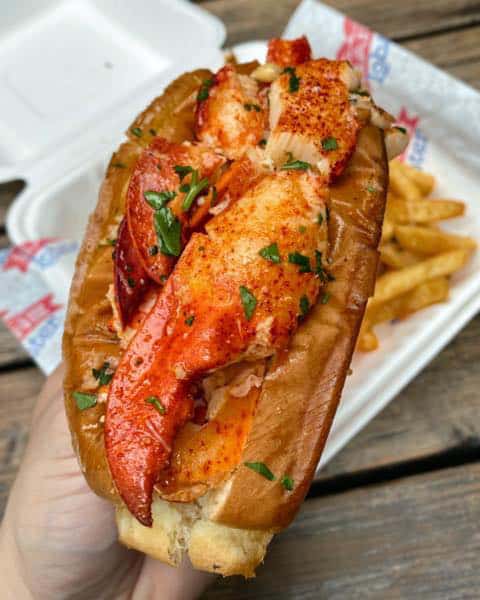 While most may opt for the Maine lobster roll or California lobster roll both drizzled with melted butter to enhance the natural sweetness of the crustacean, other considerations will be the lobster tacos, lobster mac n cheese, lobster queso fries, and a fried shrimp basket.  However, the perfect companion to the indulgent meal is the creamy New England-style clam chowder served in a sourdough bread bowl.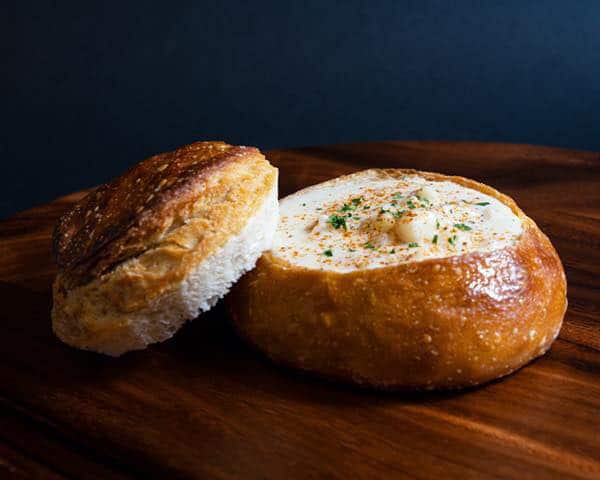 4) Raising Canes
Launching this past August in the food court, the popular Louisiana-based chain Raising Cane's is known for its "chicken fingers" made from chicken breast that are always fresh, never frozen.  While most immediately think of breast meat as parched protein, Raising Cane's prides itself on the incredibly juicy chicken fried to order, served hot and fresh.  It is no mystery why the chain has received a warm welcome in the islands, now with six locations in Hawaii.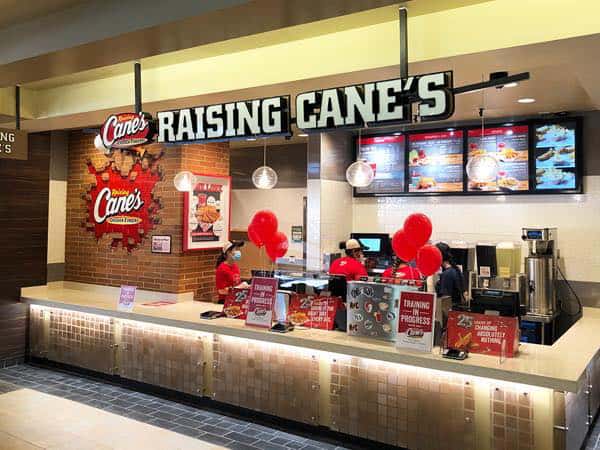 Pictured below is the box combo, one of its popular menu selections.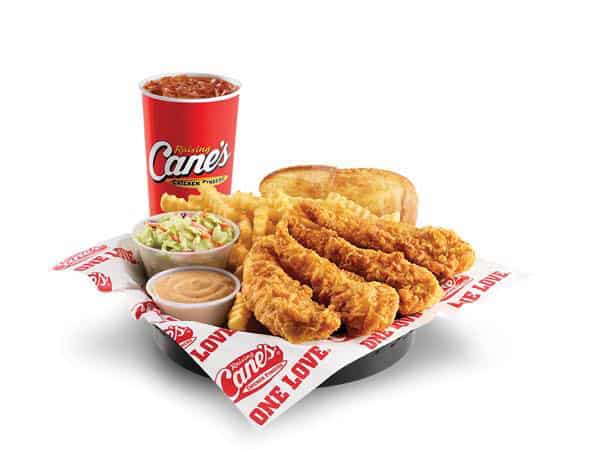 Regardless of what you order, they are all delectable and highly recommended.
Royal Hawaiian Center has curated some refined yet casual dining options that are not your typical food court stalls, so on your next visit to Waikiki, consider indulging your inner foodie at one of these new hotspots.
The center has made dining there even more appealing with affordable parking.  Currently, parking at Royal Hawaiian Center is free for the first hour with a receipt of $10 or more.  Should you decide to stay longer, parking is just $2 per hour for the following two hours, with standard posted parking rates for the fourth hour on.  Kama'aina and Military guests who spend $10 or more will receive free parking for up to 3 hours with a Hawaii State ID, Hawaii State driver's license, or Military ID.  For more information, please contact Helumoa Hale Guest Services at 808-922-2299.