Are you looking for spicy food in Honolulu? You've come to the right place. We've got some spicy food lovers here in the office, and we've asked them for their recommendations from spicy to fiery red hot.
(808) 921-0011
Spice Level:🔥🔥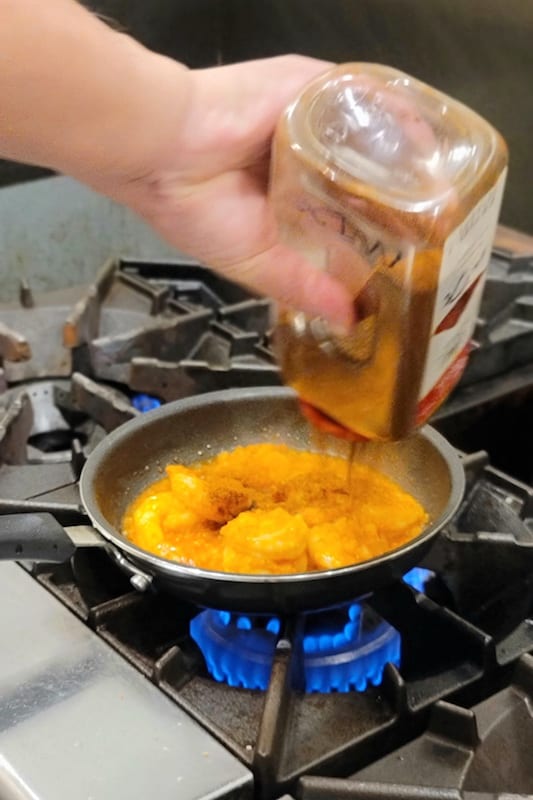 If you like the spice but prefer not to  burn your mouth off, we recommend this spicy shrimp dish from Champion's Steak & Seafood. They use a mix of sriracha and home made chili sauce for the perfect blend of spiciness and flavor. We love that the shrimp are served shelled, so you don't have to get your fingers stained when eating this tasty dish. 
Ramen Bario:BARIO SPICY RAMEN (Level:HOT) $15.95
(808) 466-0540
Spice Level:🔥🔥🔥
After being asked by many of their customers, Ramen Bario introduced a spicy version of their ramen during the pandemic. Blending their signature tonkotsu (pork bone) soup with ghost peppers, you can be sure that this ramen has some kick. This dish can be ordered with spiciness levels of  MILD<HOT<FIRE<KILAUEA.  As ghost peppers are known to be 3-10X as spicy as a standard habanero pepper, the top level spiciness of this dish is off the charts. In fact, you'll have to show I.D. and sign a waiver to order the Kilauea version.  Rumor has it that there is a higher, unpublished spice level, but you'll have to show that you can handle the Kilauea version first to even make that order. Try at your own risk! 
DOKKEO THAI CUISINE:PAD KEE MAO (DRUNKEN NOODLES) with Chicken (Level:Medium) $12.95
(808) 888-2112
Spice Level:🔥🔥🔥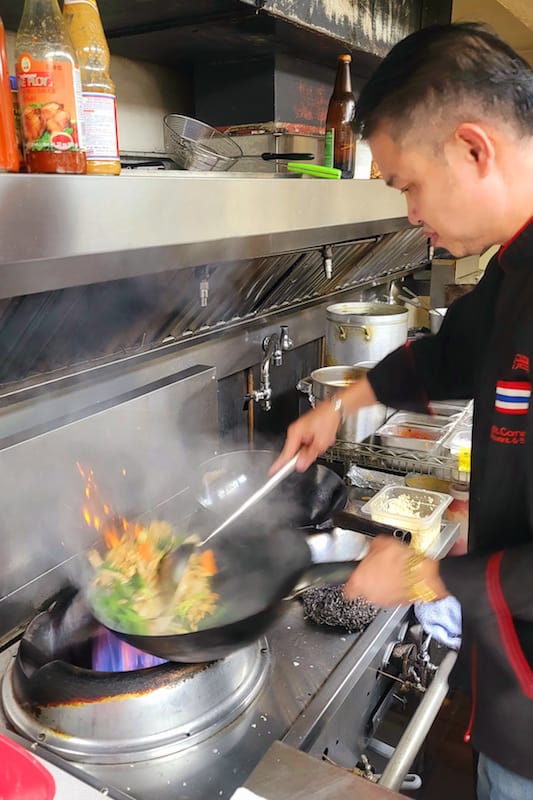 In Thailand, drunken noodles are known as a hangover dish. The idea is that you can blow away the negative effects of a hard night out with the spiciness.  We don't know how that will stand up to scientific scrutiny, but they aren't lying when they say this dish packs a punch. This dish is also available in spiciness levels of Mild<Medium<Hot<Thai Hot. The owner has warned us that even most local Thai residents top out at the hot level. The dish's spice comes from a homemade sauce made from garlic, chili pepper, among other secret Thai spices.  Make sure to visit Dokkeo to work up a sweat and get rid of that hangover! 
Chengdu Taste: Chicken with Double Chili Pepper (Level:Medium) $18.99
(808) 589-1818
Spice Level:🔥🔥🔥🔥🔥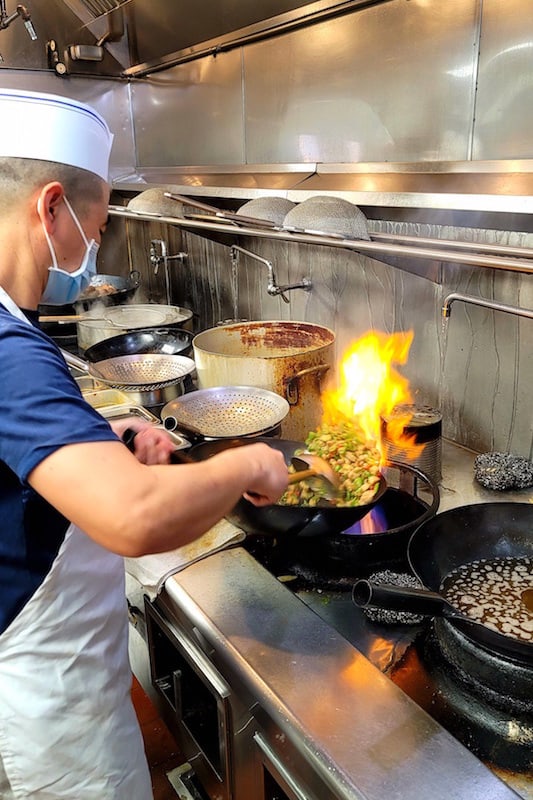 Szechwan cuisine is the name of the game at Chengdu Taste, and we all know they don't mess around when it comes to spice. Made from chicken, red chili, green chili, pepper corn, ginger, and Thai chili, this dish will knock your socks off. You can choose a spiciness of medium or extra spicy. However, be warned that we were begging for mercy at the medium level. We were invited into the kitchen, and the first thing that popped out at us were the 35 spices they constantly use for their dishes. Just being near the cooking started to make our eyes water. If you're into spicy food, make sure to give them a visit. 
That wraps up our coverage of spicy food in Honolulu. Make sure to check out our coupon page for deals and offers to these and many other restaurants!